Shipping Labels And Stock Cart - myIcareLabs Customer Portal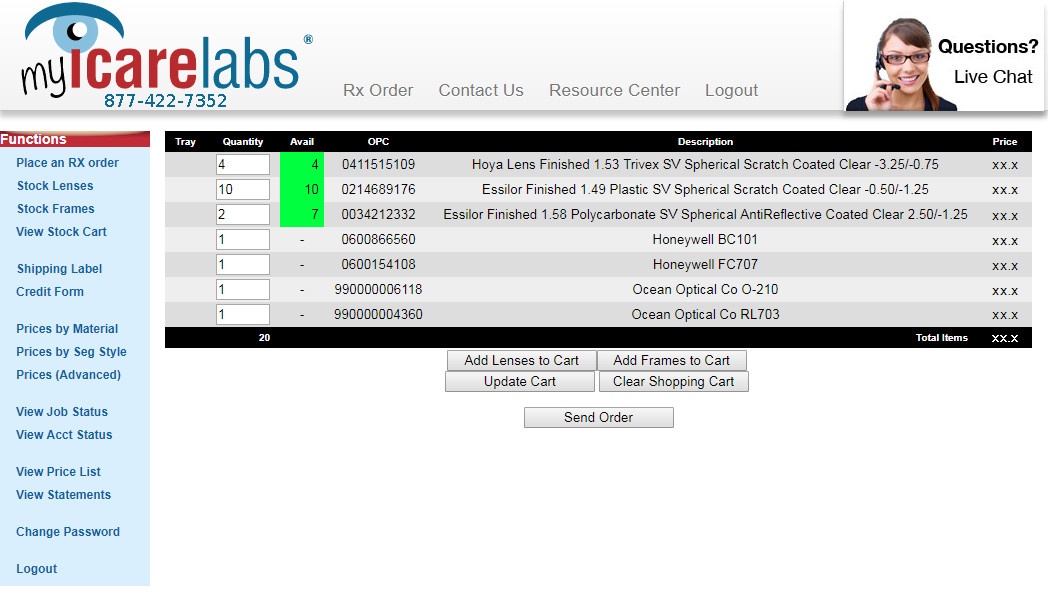 In my previous blog posts I showed you how easy it is to order your stock lenses and your stock frames through our myIcareLabs customer portal. But what about checking out to receive your stock order?
We've simplified that as much as possible too with our stock cart: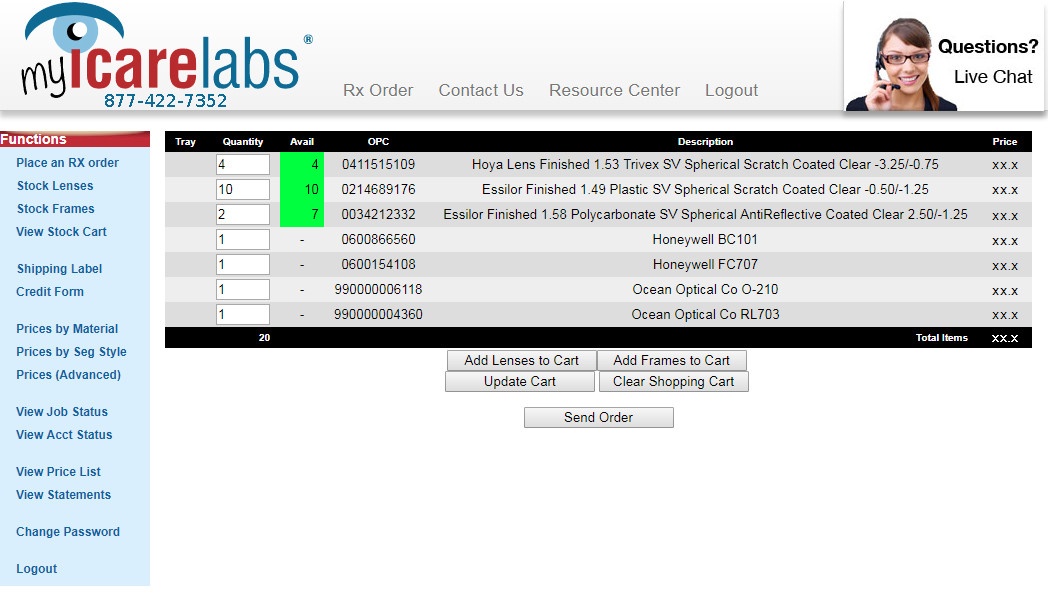 Any stock orders will go directly into your cart and be listed by quantity, availability (if applicable), item description, as well as price. You'll also have buttons to easily add other stock orders right to your cart.
Stock orders are not placed until you click the "Send Order" button which allows you make sure you have everything you need. If you need to make a change you can clear your stock cart completely or remove individual items one at a time.
When you're ready, just hit "Send Order" and we'll get it right over to you!
I've also covered our customizable outbound shipping, but what about when you need to send something to us?
The myIcareLabs customer portal makes that as easy as possible too: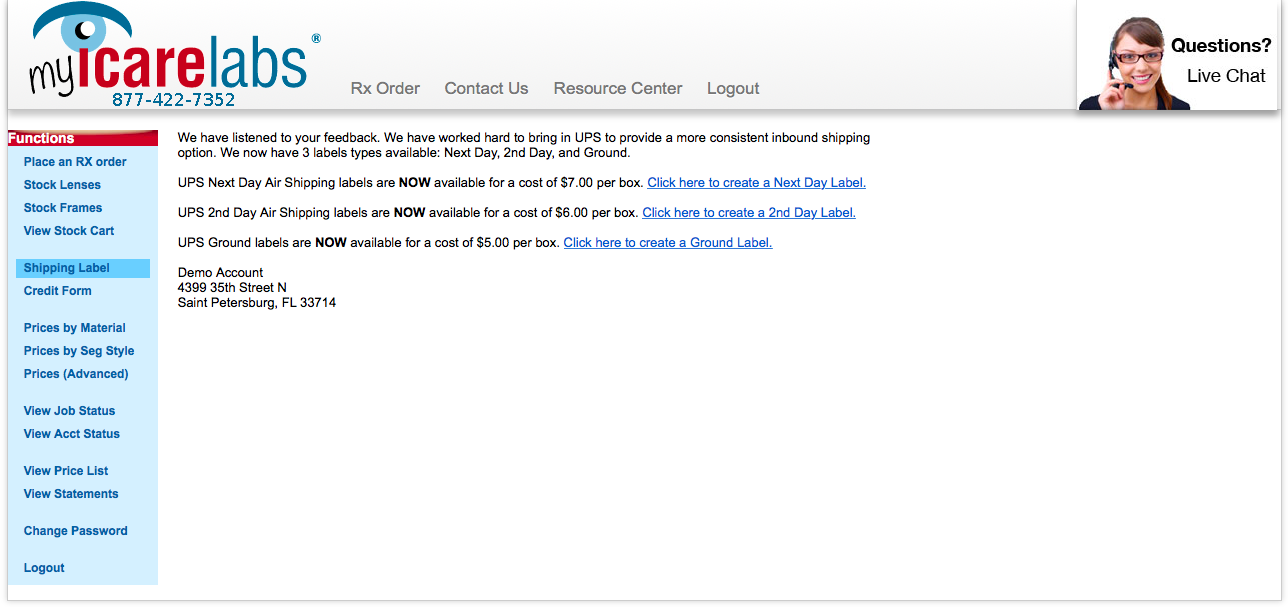 You can print out prepaid UPS labels as needed and take advantage of our great contract pricing with UPS. We do cover a portion of the inbound costs for you giving you a flat $5 ground, $6 second day, or $7 overnight box.
Then, schedule a UPS pickup or drop it off at any location that accepts UPS packages.
Here at IcareLabs, we understand that you know what's best for your practice. That's why we try to give you as much control and customization as possible. That's just one of the many benefits you get by being part of the Icare family!
CLICK HERE for our complete myIcareLabs.com customer portal overview.