COMING SOON: The Varilux Comfort Max Progressive Lens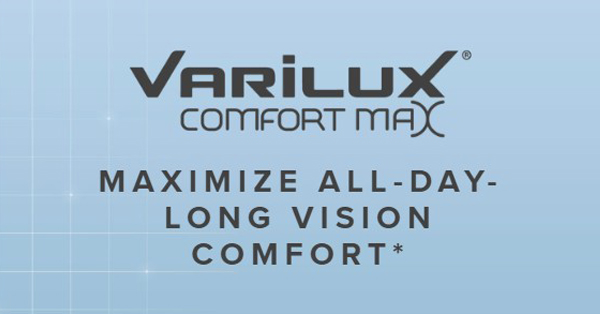 Big news for fans of the Varilux family of progressive lenses. The new Varilux Comfort Max will be launching on August 11th, 2020! In this blog, we'll touch on everything that we know so far. We'll also take a look at where this new lens will be positioned among the many great Varilux lens offerings so you can be prepared when this lens launches later this year.
Here at IcareLabs, we are no stranger to Varilux lenses. Being known for some of the best pricing in the industry on the #1 selling progressive lens in the world, the Varilux Comfort Drx and we recently became one of the few wholesale optical labs approved to process the Varilux X series in-house. We are excited about this new addition that can help increase your optical's sales while also increasing your patients satisfaction!
You can think of the new Varilux Comfort Max lenses as the ultra-premium value progressive option alongside the Varilux X as your top-tier PAL option. So, for patients that tend to be a bit more budget-conscious while still also wanting some of the latest and greatest premium PAL technology in their lenses, the new Comfort Max will be a perfect fit for them!
The patented Flex Optim™ technology is specially designed to adjust to each patient so they experience comfortable viewing with a wide range of natural postures throughout their day. These lenses will be perfect for new and young presbyopes to quickly adapt to life in progressive lenses boasting an 87% adaption rate with immediate comfort all day long.
Not surprisingly, 9 out of 10 new wearers who have never tried progressives before said they would want to continue wearing the Max.
IcareLabs is proud to be able to offer your dispensary this amazing new product as soon as it launches. If you're already part of the Icare family then talk to your account manager on or after launch day for any questions or to request point-of-purchase materials.
If you'd like to get your IcareLabs account setup to be able to add this product offering and much more at your practice, then click the link below to request our full price list.
CLICK HERE to read our launch blog for the Varilux Comfort Max including technical aspects the order yours today!