Varilux X Lenses Now Processed In-House At IcareLabs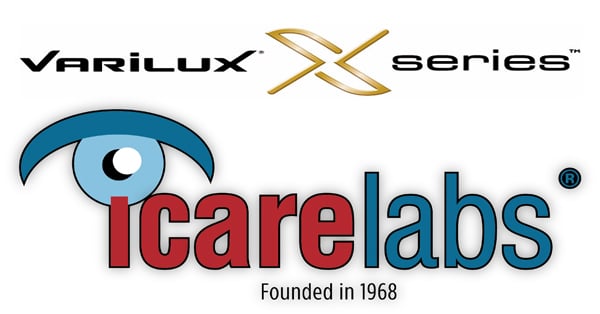 We have just finished an update with our state-of-the-art surfacing equipment which enables us to surface the Varilux X Series lenses in-house. With this, we are now able to produce the full line of Varilux digital products in-house along with the full line of Crizal products.

This enables us to be your one-stop-shop for Varilux and Crizal products!

The Varilux X Series was introduced to our industry in 2018 and quickly became the benchmark for all lenses to be compared to. The X Series is a continuation of successful progressive lens designs that started with the Varilux Comfort over 20 years ago.

While Varilux continues to sell millions of pairs of Comforts each year Essilor knew that our consumers' needs have changed since 1990. Essilor reimagined how to meet consumers' needs with a consumer-focused approach to the X Series lens design.

This innovation led Essilor to a better understanding of today's presbyope and into a new way of designing progressive lenses. They found that today's presbyopes spend much of their time with arm's length activities. With this knowledge, they knew that changes had to be made in the way to measure. Their near vision had to evolve.

Today's presbyope has to see multiple distances within arm's reach. With laptops, cell phones, tablets and PCs in use often at the same time this is an obvious issue.

Essilor took this knowledge and was able to quantify the "Volume of Vision" needed by today's progressive wearer. By measuring the acuity needed to see sharply during multiple arm's length tasks, Essilor R&D was able to model and define that total space where a patient in progressive lenses most needed to have sharp, clear vision.

In simple terms – Essilor was now able to design a progressive lens that maximizes the range of sharp vision needed at arm's length.

The progressive they designed from this study was the Varilux X Series lens.




This innovation is the result of:
-

5 years of research and development
- 19 studies among thousands of wearers
- 15 pending patents

Xtend Technology maximizes the Volume of Vision for today's presbyope. This unique honeycomb design allows the wearer to:

- See multiple distances through any point in the near and intermediate zone of the lens

- Experience reduced head movement

- Have a better overall visual experience




Varilux X Series also includes:

W.A.V.E Technology 2 - Eliminate low order aberrations for sharper vision even in low light.

Synchroneyes Technology - Ensures both eyes work together as one visual system by using the Rx from the left and right eye to simultaneously calculate the lenses as a pair. This gives expansive vision and smoother transition from distance to reading.

Nanoptix Technology – Helps eliminate off-balance feeling (less "swim").

You have patients looking for the best option for the visual needs, why not recommend the Varilux X Series?
Take a look at what real patients are saying about Varilux X lenses: