The Ultimate Lens Package Extended For 2018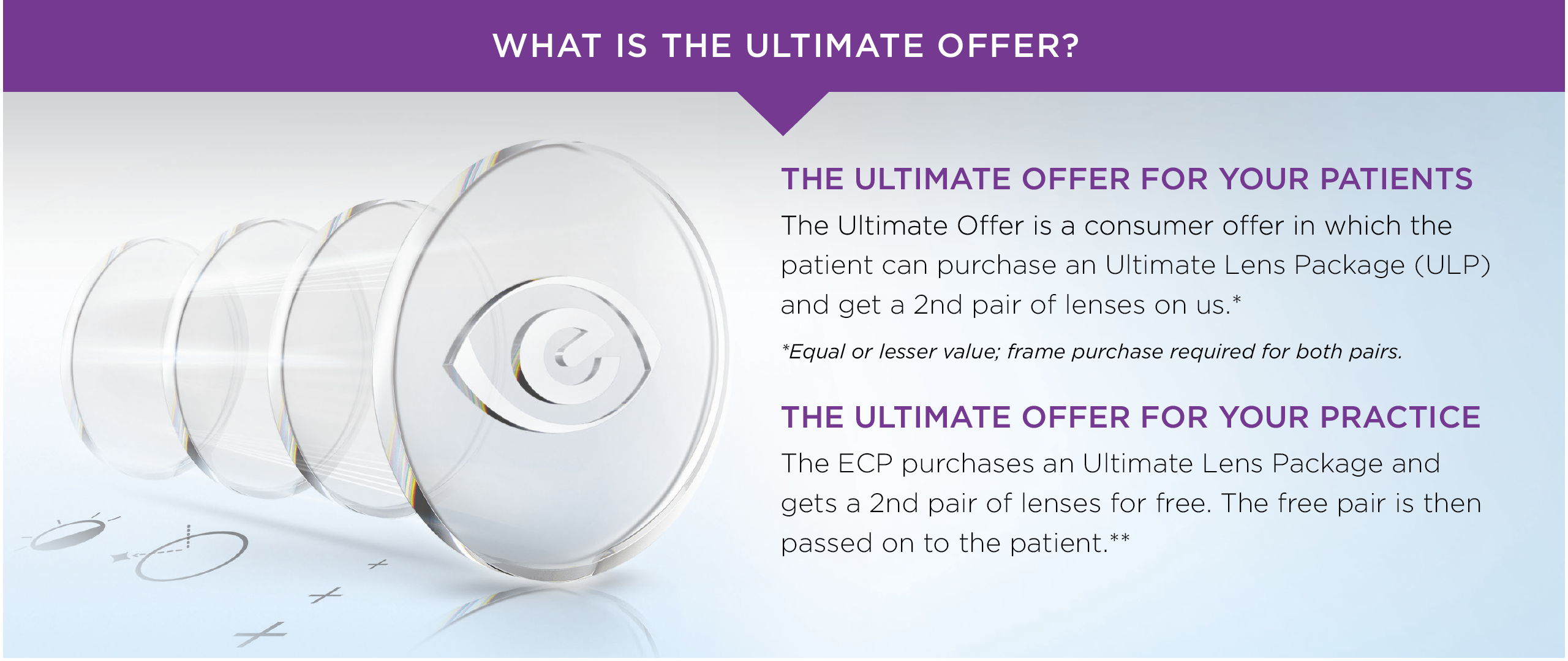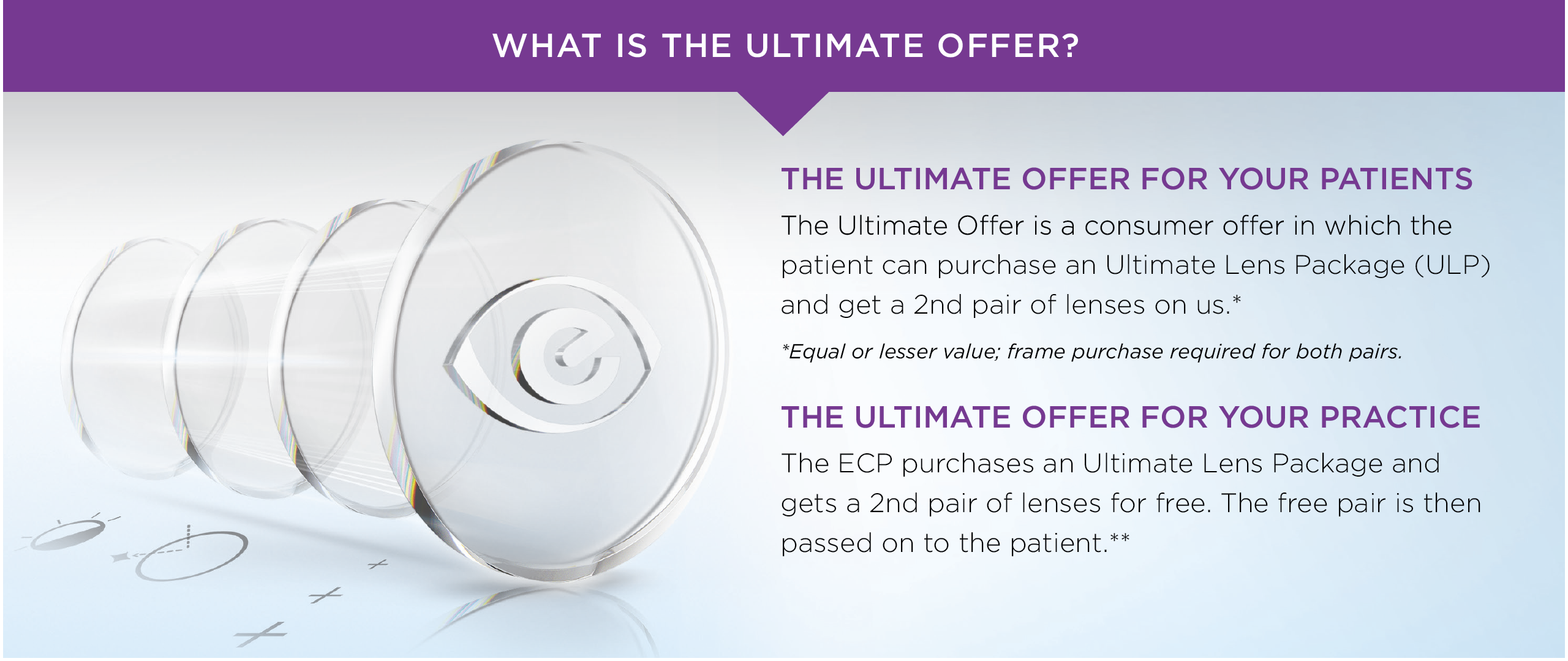 Essilor's Ultimate Lens Package has been extended until the end of this year and IcareLabs wants to help you provide your patients with a second pair they will love. We can also help your bottom line to boot!
Taking advantage of this offer is easy:
CLICK HERE to open your IcareLabs account

CLICK HERE to register your practice for the promotion (promotion has ended)

Select "IcareLabs" in part 2 when registering at the site above

Guide patients to either Varilux X or Eyezen+ lenses with Crizal Sapphire 360 and Transitions 7

Include Ultimate Offer in special instructions when ordering both pairs
It's that simple! Of course, this includes the new Transitions Style Colors and Transitions XTRActive Style Mirrors giving your patients great options they'll be sure to tell everyone about. For more informatiuon on Transitions lenses, take a look at our Transitions Resource Center.
UPDATE January 2020: The Essilor Ultimate Lens Package promotion has officially ended. Patients will still have best experience around by being fitted with the ULP (Varilux X lenses or Eyezen lenses, Crizal Sapphire 360 AR coating, and new Transitions Gen 8).
Recommend the best quality lenses and coatings for your patients and see the increase in patient satisfaction with your own eyes!
IcareLabs is now one of the few labs in the USA to process Varilux X lenses in-house! These means better turnaround time for you and happier patients too. You can learn more about the full line of Varilux progressive lenses by visiting our Varilux Resource Center page, learn more about Crizal with our Crizal Resource Center page, and learn more about Essilor products on our Essilor Resource Center page.
We've been family operated for 50 years and would love to show you why practices across the country choose to be part of the Icare family!