New Modern Frame Collections Available at IcareLabs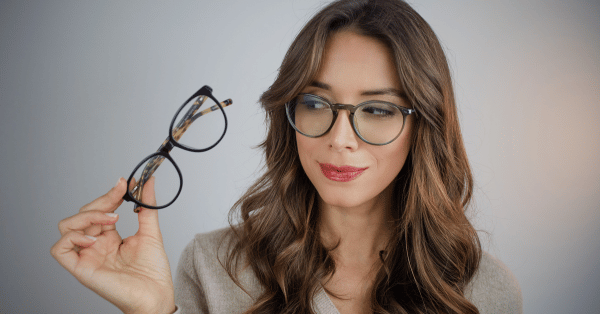 At the end of 2022, we officially launched our Supply Frame program and we had no idea just how popular it would prove to be! Obviously, many of our customers love the convenience of being able to order their patient's lenses and frames together for faster turnaround time. We now have even more Modern Optical frames to choose from.
Originally, we only offered the Modern Plastic I & II and the Modern Metals frame lines. Since the program launched, we've expanded to include several other frame vendors. Now we're also proud to announce our Modern Optical frame offerings have expanded to include the BMEC, GB+, Geneviève Boutique, GVX, and Modern Times collections.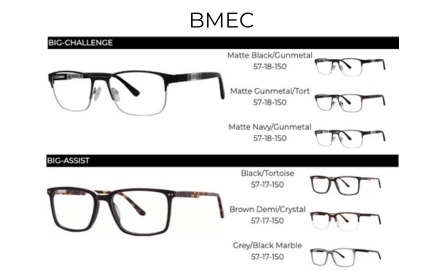 These frames are perfect for larger gentleman that are looking for stylish frames with a distinct masculine look and feel to them. Comfort and style shine through in their high quality construction with eye sizes that range from 53mm to 64mm and longer temples that measure up to 160mm. Frame materials include zyl, stainless steel, TR90, silicone nose pads, metal trim, and spring hinges.
GB+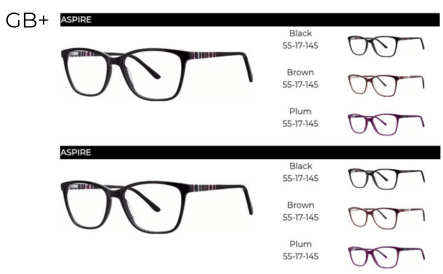 These frames combine the latest in feminine style and sensibility with extended sizes. Eye sizes range from 55 to 59mm, and temples measure up to 150mm. Any women will be sure to love any option in this collection.
Geneviève Boutique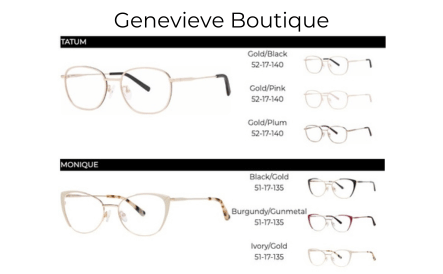 These frames give the ladies a choice of options including fun, flirty, and elegant styles with a variety of textures and silhouettes with a wide option of color choices. Eye sizes range from 49mm to 58mm.
GVX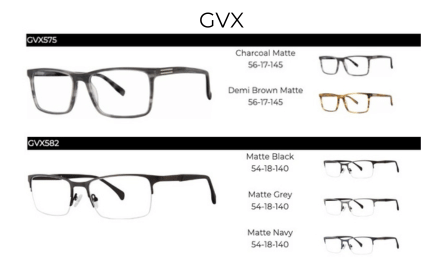 This collection is made for professional men looking for an upscale design at an affordable price point. Classic and subdued shine through with earthy tones and refined temple treatments. Eye sizes range from 50mm to 54mm.
Modern Times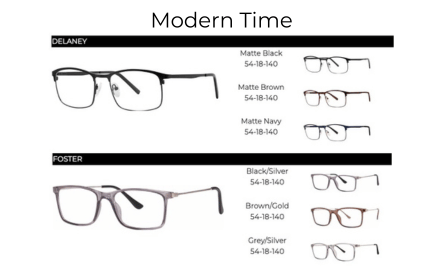 These frames provide you with a wide variety of attractive frames at reasonable prices. Featuring male, female, and unisex frame designs in a broad selection of both materials and colors. Eye sizes range from 51mm to 60mm. Everyone will surely find something to love here!
Easy Online Ordering

We are very excited to have these new collections available to order directly through our myIcareLabs customer portal which gives your patients better turnaround time. Are you an IcareLabs customer and don't see your favorite Modern Optical frames collection on our website? Talk to your account manager today to see if we can get it added for you!
Don't forget our other great supply frame options including Eye Q, Wiley X & Guardian safety frames, and more.