Wiley X Safety Frames Now Available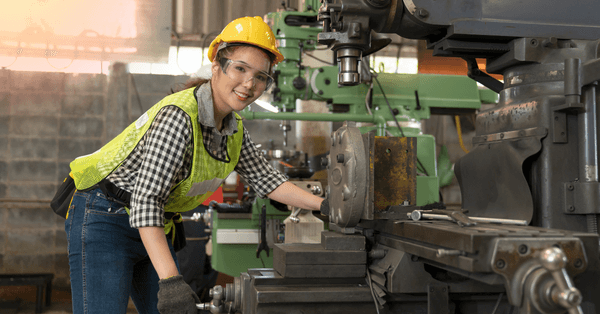 You asked and we listened! Wiley X safety frames are now available for purchase directly through your IcareLabs account.
In our never-ending quest to be the easiest wholesale optical lab to work with, we listened to all of our customers who asked us to add Wiley X safety frames to our stock frame selection. Whether you already carry Wiley X or are thinking about doing so, we've got you covered!
With over 50 safety frames to choose from, we have a huge selection at your fingertips. Wiley X offers safety frames for both men & women providing a large variety of fits, ranging from stylish wraps to updated modern takes on classic frame styles.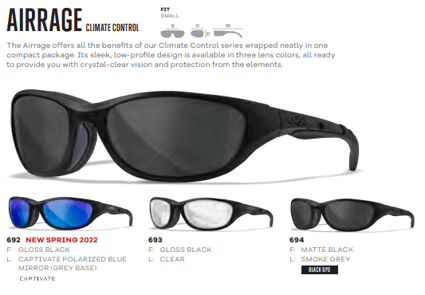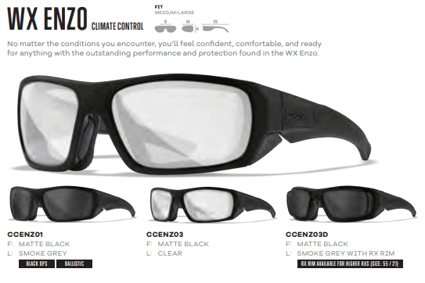 These frames offer patients protection from airborne particles like dust and pollen along with sweat, debris, and weather. Several options include a full seal upon request. With several color options to choose from and frame sizes ranging from 37mm to 43mm, these are perfect for the patient looking for a large, stylish sports wrap frame.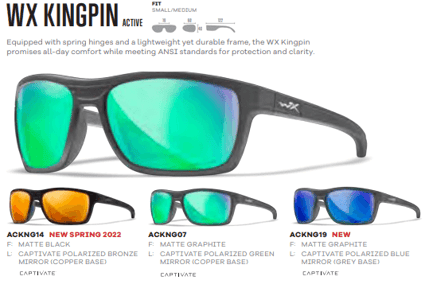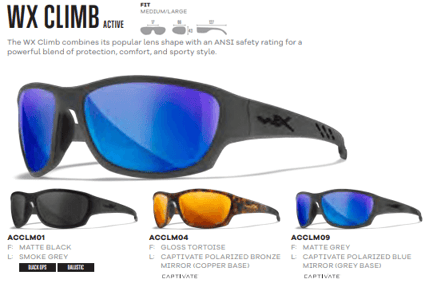 The Active Series gives patients a lightweight, tough frame made for a variety of outdoor activities that calls for performance and protection in a sporty wrap frame. Several color options are available with frame sizes ranging from 36mm to 43mm.
Active 6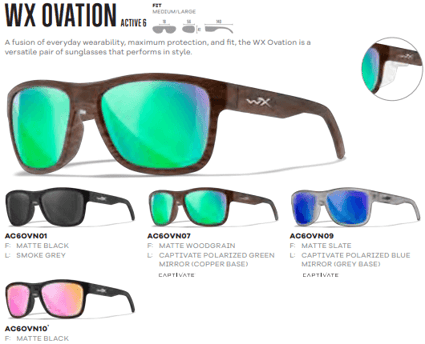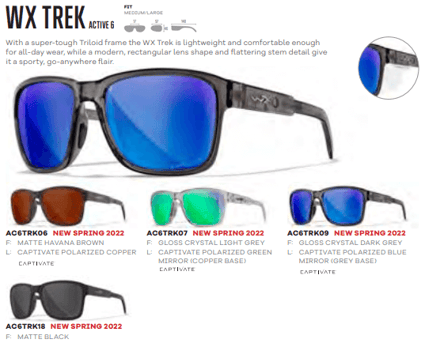 The Active 6 line is made up of frames designed with a flatter 6-base lens in mind. All Active 6 frames come with permanent and removable side shields which allow the patient to choose between safety and style as needed throughout their day. A sleek update on classic frame styles with numerous color options available. Frame sizes range from 39mm to 46mm.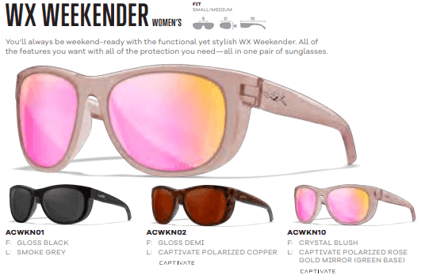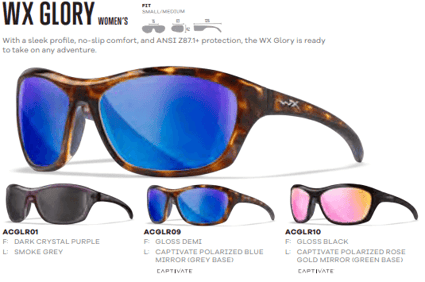 Wiley X also has a lineup designed especially with us ladies in mind. Featuring a stylish wrap for both small/medium and large fits, these are the perfect frames for ladies looking for both style and protection. Several color options are available with frame sizes ranging from 41mm to 46mm.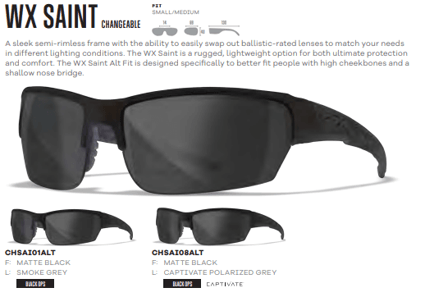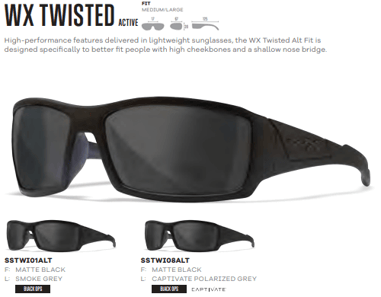 The Alternative Fit lineup was made for patients with high cheekbones and a shallow nose bridge. They're designed to prevent contact with the cheeks thanks to being able to sit higher on patients' faces than typical frames. Frame sizes range from 36mm to 40mm.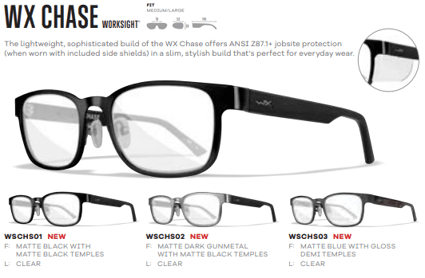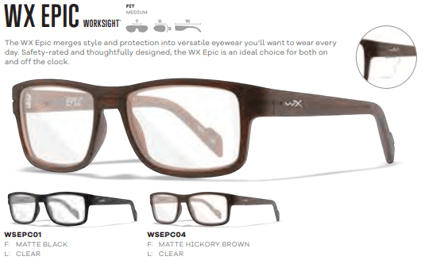 The Worksight Series gives patients the best of both worlds with stylish safety frames that look amazing on the job and off. Featuring spring hinges and removable side shields that have an included carry case. This versatile lineup includes several color options and frame sizes ranging from 32mm to 38mm.
Easy Online Ordering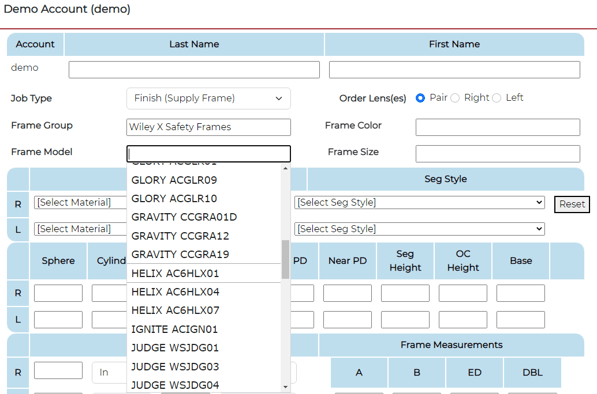 Our user friendly myIcareLabs customer portal allows you to easily place Wiley X safety frame job orders. Simply select the job type as "Finish (Supply Frame)" then select Wiley X under the frame group. Last, pick the frame model, color, and frame size. After entering the patient's Rx and hitting send order, we will do the complete job with safety stamp certification without having to send the frame to us.
Are you interested in adding Wiley X safety frames to your showroom floor? Call your account manager today to learn more.
Looking for other safety frame options? Check out ArmouRx and Guardian safety frame options which are also available directly through your myIcareLabs account.