Eye Q Frames Are Now Available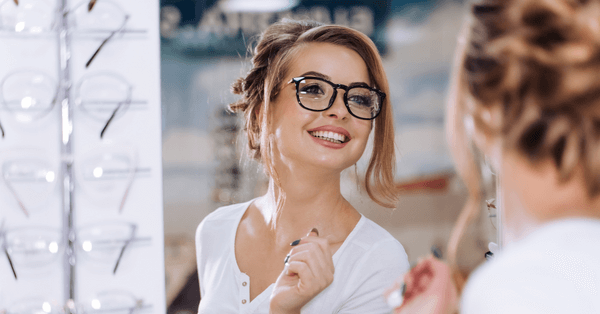 We're proud to announce you can now order Eye Q frames for your patients. Eye Q Eyewear is a family owned and operated frame vendor. We now offer 16 collections to choose select frame styles from, including Dickies, Ecko Unltd., and Dr. Seuss branded frames. These frames are available to order with our supply frame system making it easier than ever to provide great lenses and affordable frame packages for your patients.
Apollo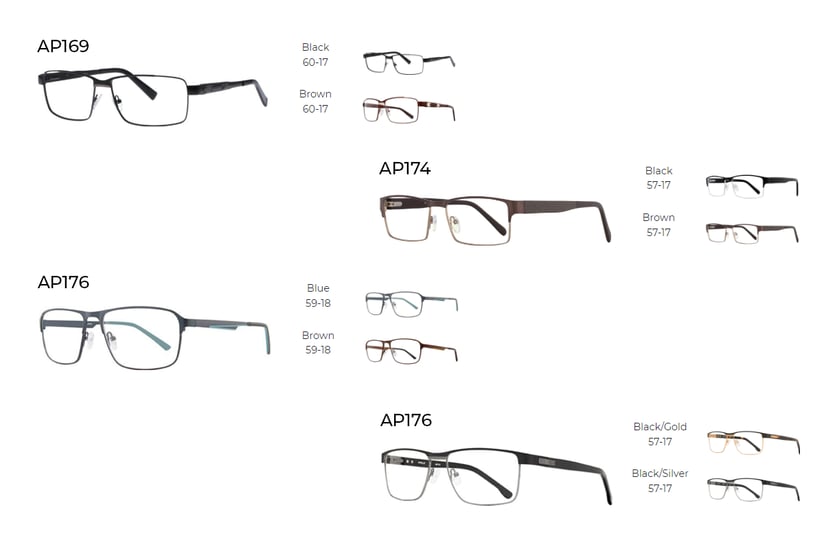 The Apollo collection is a contemporary and stylish mix of metal and plastic frames for both men and women. Frame sizes range from 57mm to 60mm.
Buxton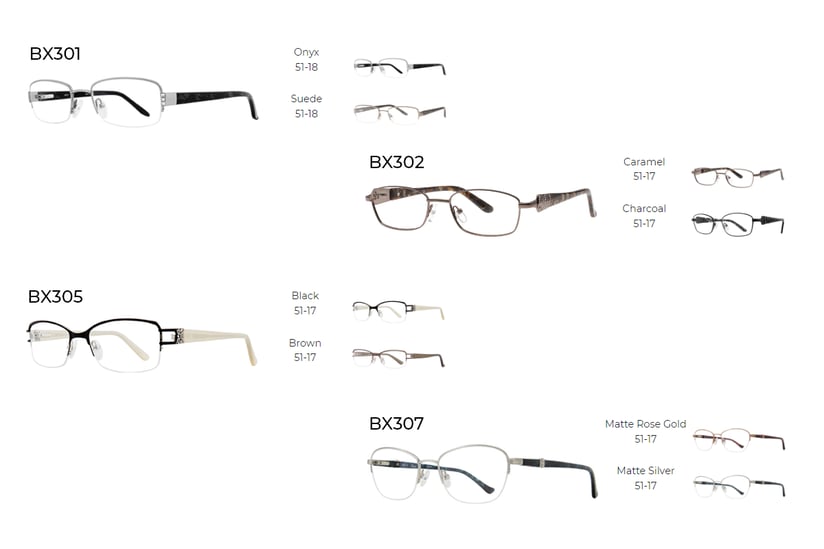 The Buxton collection has a variety of shapes in both metal and plastic that emulate the quality craftsmanship and materials used in the Buxton men's & women's accessories such as wood grain and leather. Consistent with Buxton's leather goods, Buxton eyewear is made with the best materials in the market-handmade acetate, high grade Monel and stainless steel. Available in a 51mm frame size.
Dickies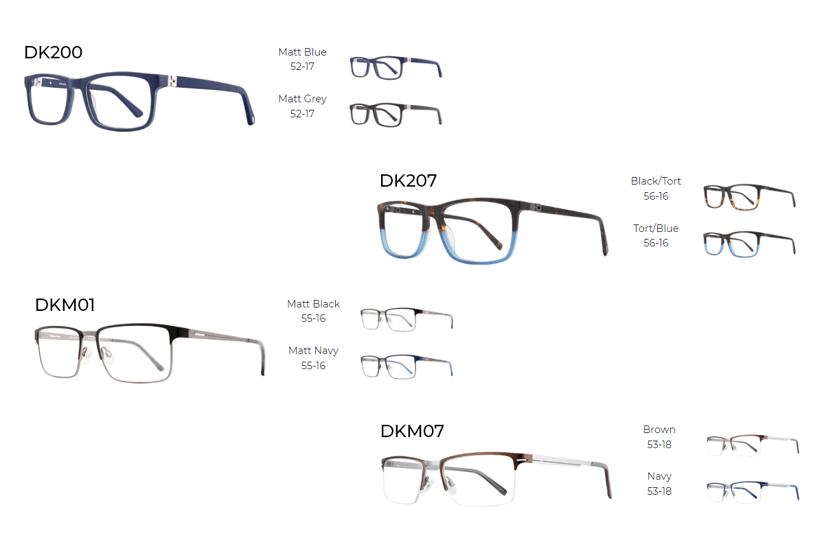 The Dickies collection of frames offers comfortable yet hardworking eyewear. All styles are built with durable and flexible capabilities with masculine styling intended for everyday wear. The collection is available in frame sizes ranging from 52mm to 58mm with both metal and acetate options.
Dr. Seuss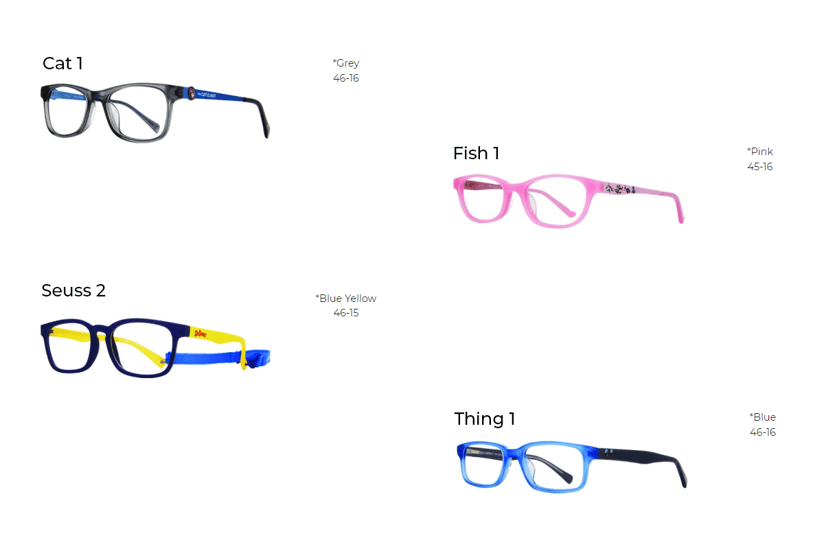 This fun line for kids was inspired by all of their favorite Dr. Seuss stories and characters. These frames were designed with flexible, durable features for children ages 2-10. Frame sizes range from 38mm to 47mm.
Ecko Unltd.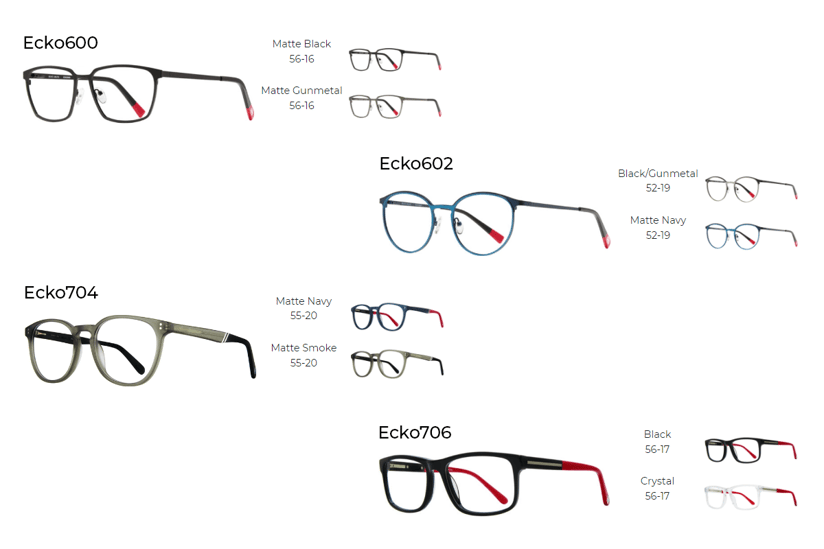 These frames are designed with large fitting features and stylish, bold accents. The collection offers both metal and acetate styles with frame sizes ranging from 52mm to 56mm.
Georgetown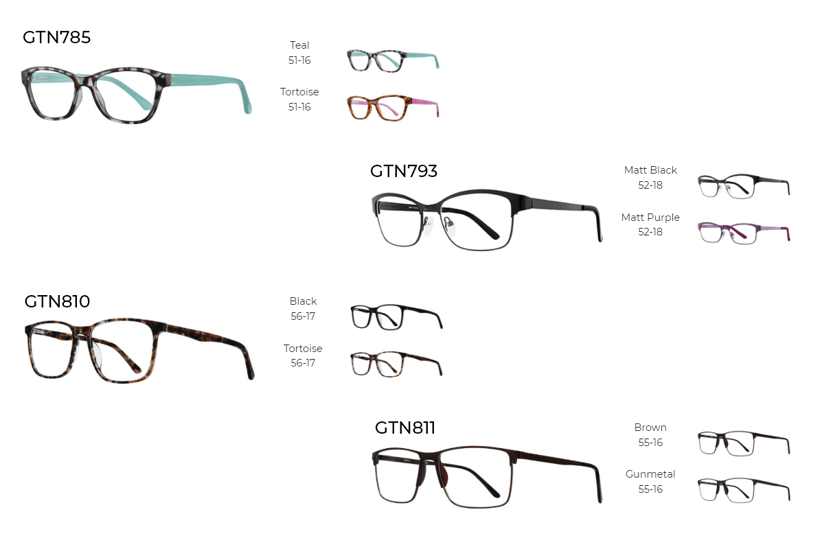 The Georgetown collection offers contemporary styles for young professionals. Featuring trendy double laminate colors as well as metal frames made from Monel or stainless steel, the collection has youthful shapes with trendy colors and design. Frame sizes range from 51mm to 56mm.
Lite Line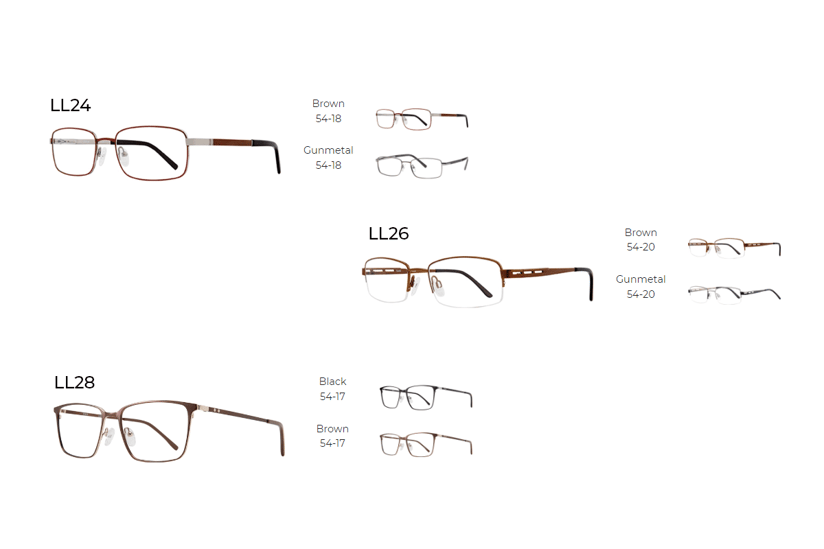 This collection provides your patients with VCA Certified 100% titanium frames at an affordable price point. Titanium is one of the highest-grade materials used in eyewear. It is known for being durable, anti-corrosive, lightweight, and hypoallergenic. Available in 54mm frame size.
Masterpiece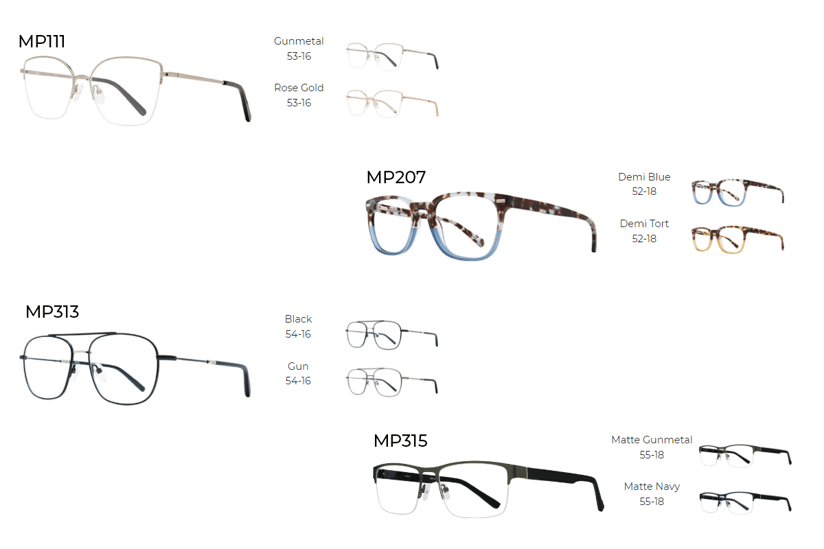 The Masterpiece collection gives your patients casual yet sophisticated styles featuring both modern and vintage trends. The collection will take you from durable and rugged to trendy and professional. Both metal and acetate options are available to choose from with frame sizes ranging from 51mm to 60mm.
Masterpiece Sun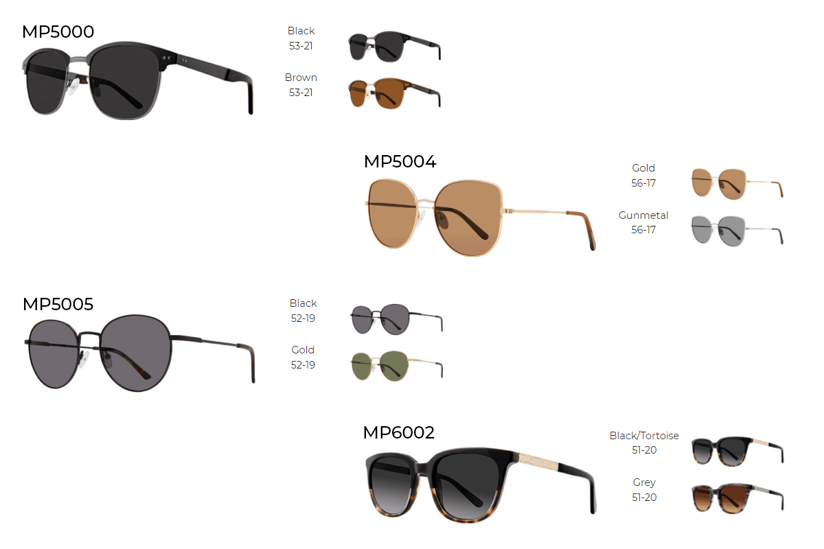 This collection gives your patients modern and unique sun wear styles for both men and women. Both metal and acetate materials are available with frame sizes ranging from 51mm to 56mm.
Oxford Lane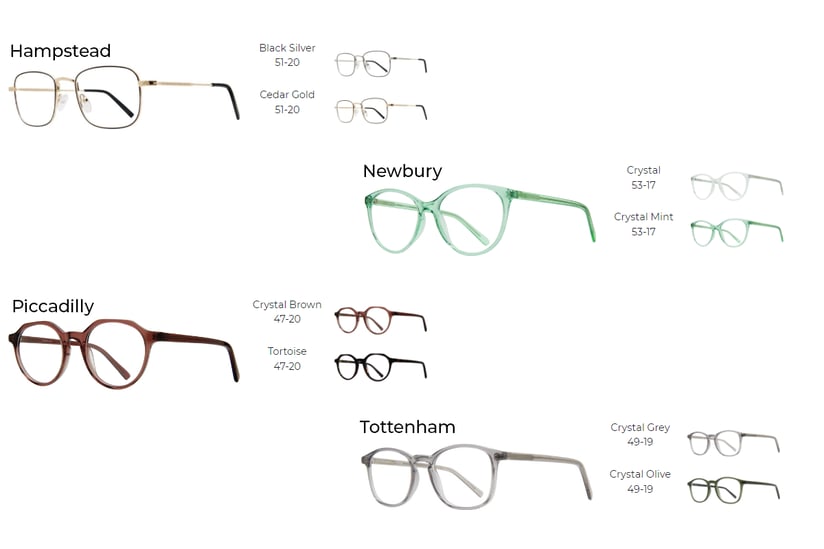 These frames are inspired by London fashion and heritage. It is uniquely crafted for those with a sense of style, confidence and independence. The minimalist, easy to wear style assortment is made for everyday wear. Frame sizes range from 47mm to 53mm.
Stylewise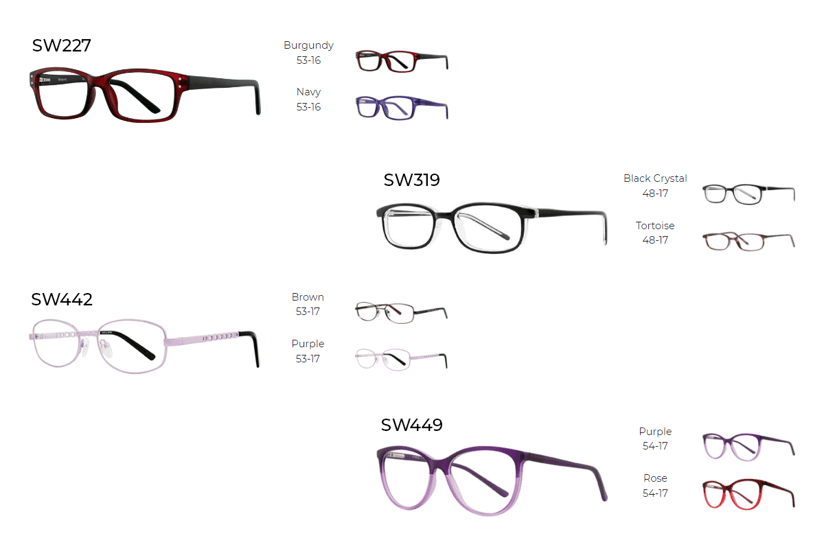 This collection offers trendy frames with unmatched value and quality. The brand offers selections from casual to formal for eyeglass wearers of all ages and genders. Frame sizes range from 45mm to 56mm.
Sydney Love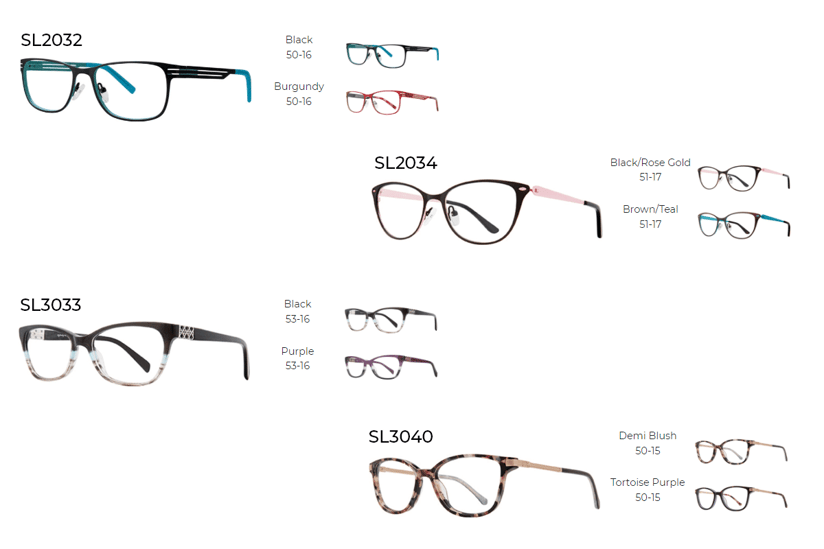 Innovative eyewear for independent, sophisticated tweens and petite women. Sydney Love has contemporary, uncommon styling with charismatic colorations and details. The patterns are inspired by the distinctive prints found in the Sydney Love handbag and accessories collections. The Sydney Love brand emphasizes individuality and trends with a twist. Frame sizes range from 50mm to 53mm.
Yudu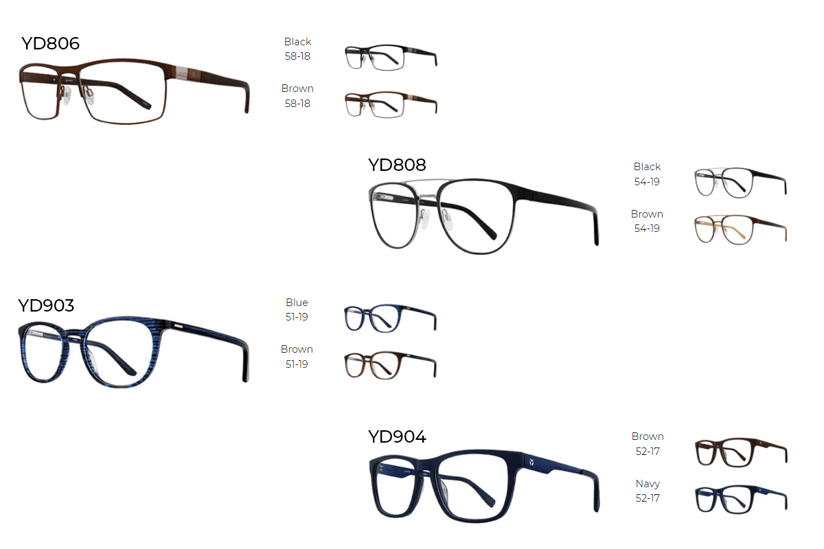 NFL All-Pro player Tyler Eifert's active-inspired lifestyle brand. These frames offer masculine styling, performance and comfort for everyday wear. Created for men with a rugged, independent spirit. Frame sizes range from 51mm to 58mm.
Easy Online Ordering

As with all of our supply frame options, you can order any of our Eye Q frames directly from your myIcareLabs account. This provides faster turnaround time for you with no need to send the frames into us. Great frames and lenses at a great price with quick turnaround time, that's the Icare promise!
As you can see, Eye Q brings numerous style options for all of your patients. From young to young at heart, there really is something for everyone. If you'd like to carry any of these frames on your board, talk to your Icare account manager today.