IcareLabs Partners With The Lions Club's Recycle For Sight Program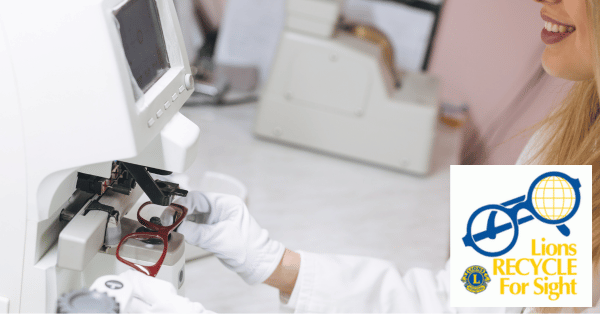 In the vibrant tapestry of our community, IcareLabs stands as a beacon of excellence, integrity, and resourcefulness. These aren't mere words but the guiding principles that fuel our commitment to making a positive impact. When an opportunity arose to align these values with a local non-profit, we leaped at the chance.
The serendipity unfolded during a Gulf Beaches Rotary Club meeting, where the St. Petersburg Lions Club shared about their Lions Recycle for Sight program. This initiative aims to collect old eyeglasses from various drop-off locations across the county… from optical shops to churches and restaurants. The glasses, once donated, go through a meticulous process of sorting, cleaning, and redistribution to those in need worldwide.
However, a bottleneck emerged: The need to efficiently read and record prescriptions from the amassed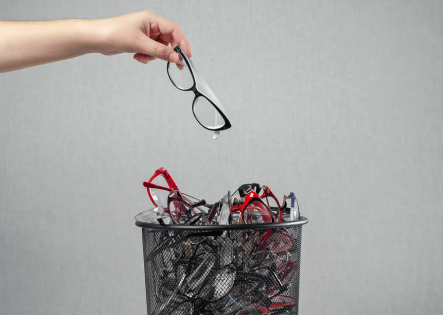 100,000 pairs of glasses languishing in storage. The Lions Club volunteers, dedicated but limited, could manage only 5-6 pairs per hour. It was at this juncture that our paths intersected with purpose.
Attuned to the presentation, I couldn't help but recognize a unique opportunity for our skilled lab inspectors. These professionals, who navigate prescription readings with precision and speed as part of their daily routine, possessed a potential solution to the Lions Club's challenge. A conversation with our Operations Managers revealed a shared enthusiasm to contribute to this noble cause.
In a matter of months, our inspectors, embodying the spirit of community engagement, devoted their expertise to the Lions Club initiative. The impact was swift and substantial. Over 500 pairs of glasses passed through the nimble hands of our inspectors, a testament to their dedication and efficiency. In contrast to the previous rate, our team accomplished what would take the Lions Club volunteers weeks in a matter of hours.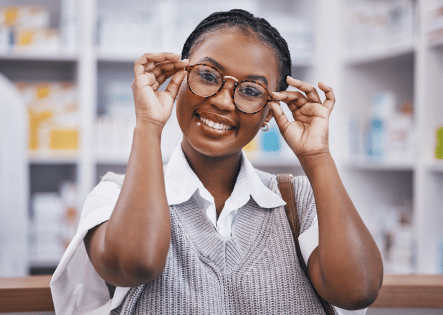 The ripple effect of our collective efforts reached far beyond our local boundaries. The initial batch of 250 glasses, processed with care and precision, found a new purpose in Ghana, becoming a beacon of clearer vision and renewed hope for those in need. Additionally, we are thrilled to share that 320 pairs of glasses are now en route to Grenada, extending our impact to yet another community, where each pair will play a vital role in enhancing vision and uplifting lives. Together, these contributions exemplify the power of global collaboration in making a meaningful difference.
As we reflect on this journey, it's a testament to the transformative power of collaboration, where a company's commitment to core values intersects with a community's needs, creating a ripple effect that extends compassion and clarity across the globe. If you would also like to join us in this noble cause, click the button below to find a Lions Club recycling center near you.