Optical Sales Coach - Blue Light Lenses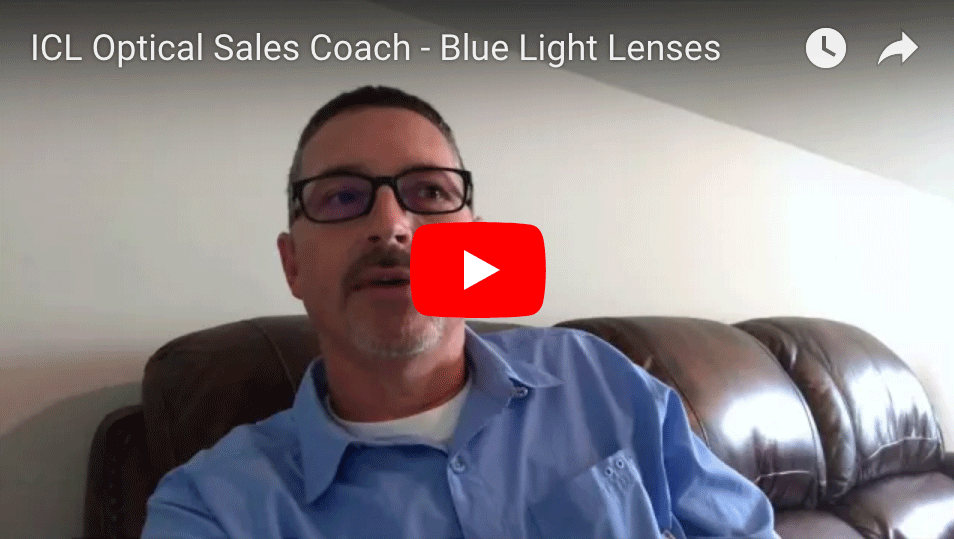 ---
INTRODUCTION:
Got a few minutes? Want to get some tips and tricks from a long-time optical industry professional? Take a look at the Optical Sales Coach Series from IcareLabs. You never know what useful information you'll pick up. This week's topic is blue light protection, one of the largest growing segments in optical. Many patients are confused by what these lenses actually provide, it's your job to make sure they understand exactly what these types of lenses can provide them to help set realistic expectations.
Package Pricing With Your Blue Light Protection
In this video, James Stephany walks us through the need for, and some of the options for Blue Light Lenses. Feel free to visit our Blue Light Resource Center page to find sales aids, white papers, and much more on all of the blue light products IcareLabs has to offer. Offering blue light protection as a package deal can help boost your optical sales too!
---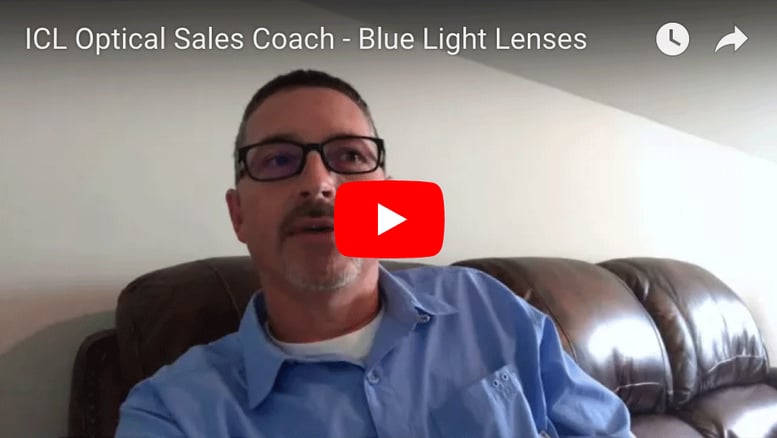 ---
Want More?
Here are some links to other helpful Optical Sales Coach videos:
---
About James Stephany:
James Stephany has over 30 years experience in the optical industry. His friendly and professional manner is recognized and appreciated by our customers and many in the business. As Sales and Marketing Director at Icare Labs, James has helped hundreds of eye care professionals improve their business bottom line significantly.
If you'd like to schedule a one-on-one session with James, CLICK HERE to book your meeting today!
Don't forget to utilize our newly renovated Resource Center which has layout charts, point of purchase materials, availability charts, brochures and much more for all of the name brand and house brand lenses and coatings IcareLabs has to offer. We make this available to all ECPs regardless of having an account with us or not.