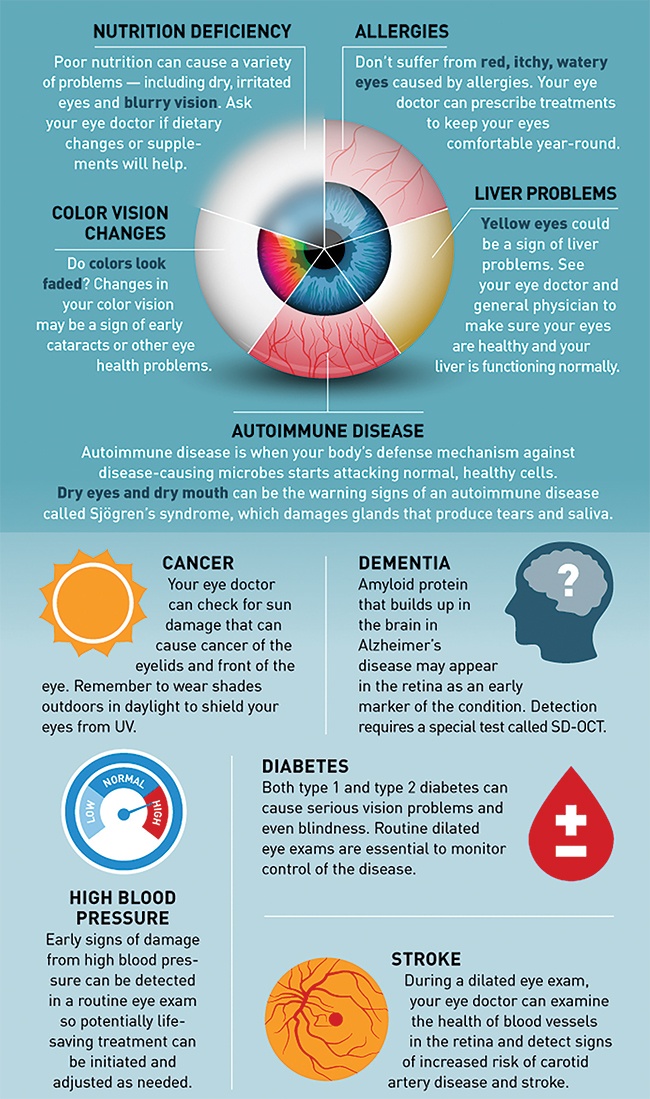 Just in case you missed it, there's a great infograph in the March 13, 2017 issue of Vision Monday. It gives great information you can share with your patients about factors that can effect eye health. "Studies have shown that eyes are definite windows to our overall health."

Remind your patients that annual eye exams are an important key to healthy living, and that many health issues may be identified and/or predicted during their eye doctor visit.
Some key takeaways here are the effects our diets can have on our vision. So much of what we take into our own bodies can hurt or help us which is why it's always a good idea to have an annual vision checkup. Making sure your patients understand the importance of this along with the many ailments that can hopefully be caught early can really drive home that eye exams are more than just about getting a pair of glasses. Eye health is essential to overall health!
Developing and maintaining these types of relationships can help your optical business increase optical sales not just by explaining the various benefits of the products your offering them, but by also increasing word-of-mouth business to walk through your door.
Being able to communicate with your patients all of these various conditions in a "plain" manner can help them feel you truly care about their visual health. Don't be afraid to relay your own experiences with different visual issues too. This can help put them at ease with what your recommending, even better if you're recommending products that you also wear yourself!
For more white papers, sales aids, brochures, demos, and a whole lot more stop by our brand new Resource Center which we've made available for all ECPs regardless of having an Icare account or not.