How to Deal with Negative Online Reviews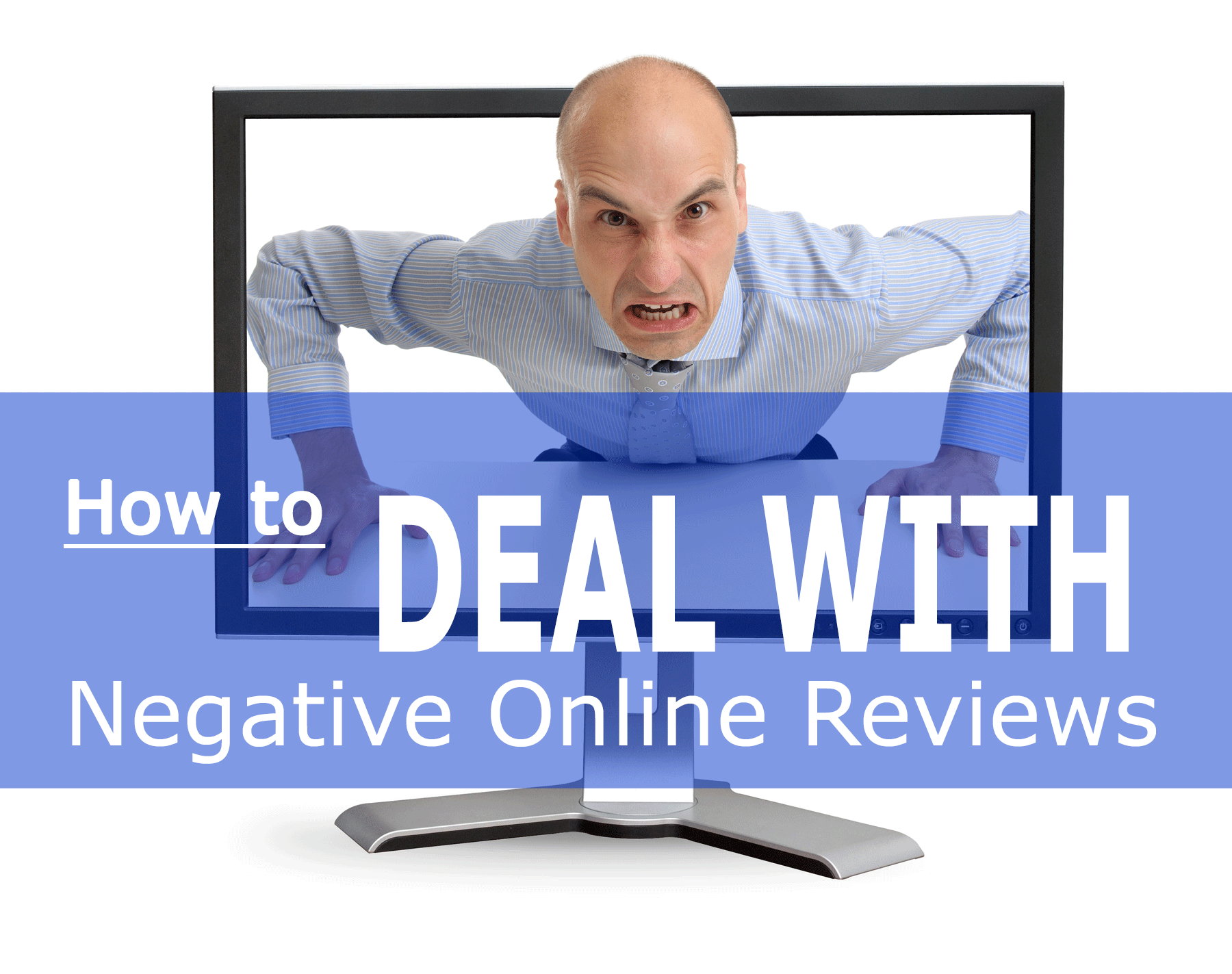 So, you've worked hard to get your website and social media to a place where you can be found, and people can learn all about your optical business and it's products and excellent customer service. Things are going along just fine. People are starting to follow you, like you, share your posts and visit your website.
Suddenly, a customer posts a bad review on your social media page!
It's not the end of the world. Sometimes negative reviews happen. However, there are some things you need to know to make the best out of the situation. And, if all goes well, you could actually spin a negative online review into a positive one for your optical store.
There is significant evidence that a bad review can hurt your bottom line. According to a survey by Zendesk in 2013, customers are much more likely to leave a bad review on social media than they are a positive one. Furthermore, 88% of more than 1,000 U.S. survey respondents said their purchase decisions are influenced by online reviews. According to Reevoo, reviews produce an average 18% uplift in sales. However, negative reviews can turn potential customers away in a heartbeat.
More and more, people are turning to the Internet and Social Media to do research before and during the purchase process. Web-savvy purchasers are factoring in online reviews in their decision-making, so you can't just ignore the reviews and hope they go away.
Here are some helpful tips how to deal with negative online reviews.
1. Don't Panic!
Keep in mind that all reviews are valuable, positive and negative. A mix of both helps lend credibility for consumers. 68% of consumers trust reviews more when they see both good and bad comments, and 30% suspect fake or censored reviews when they don't see any negative reviews. Reevoo even suggests that the presence of bad reviews actually improves conversions by 67%.
2. Respond Promptly
There is something worse than a bad online review: not responding to one! They won't go away. Instead, embrace negative reviews as opportunities to prevent any further damage from occurring.
In a study done by the automotive industry, for example, seven out of 10 reviewers said a response to a poor review from the business changed their opinion. So, if you lost 30 customers by the negative review, a prompt response may save 21 of those relationships.
Even if you know the person who left the negative review and call them to resolve the issue, you still need to respond to the review publically. It's important to take care of an upset customer, but don't forget that potential customers researching your business can still be influenced by the bad review.
There's an example on Yelp where the owner of a Seattle-based painting company received an unfavorable review. The owner promptly responded with an apology and even offered to refund the amount paid. The Yelp user changed their review, gave them a 5-star rating and became a loyal customer at that point.
3. Be Nice!
It's a good idea to respond promptly. However, it's a better idea to count to ten first. Dealing with negative online reviews is not fun. Emotions get involved, particularly if the review contains strong language or defamatory remarks. Nobody wants to have to deal with that.
Sit back, calmly collect your thoughts and respond in a professional manner. I call this "kill them with kindness." Respond with something like, "Thank you for your feedback. I would appreciate an opportunity to speak with you about your experience. Please contact me as soon as you can." If they don't attempt to contact you, you may still want to take proactive steps to somehow remedy the situation (if there is merit to the complaint). Coupons, discounts on future purchases, etc. are often good tools to turn a bad situation around.
You're not going to convince someone who left a bad review that they actually had a good experience. You can, however, spin that review as having been an outlier (provided it was). You want prospective consumers to know that you care about providing excellent customer service, and if they have a bad experience, you'll try and make it right. Own the mistake and apologize.
Then, move on. If the consumer negatively responds again, resist the urge to engage. If successful, your readers will recognize the consumer as petty and confrontational.
If the review does contain defamatory comments, you may want to contact the site and request the review be taken down. Most consumer rating sites won't allow you to remove them, but in the case of defamatory or vilifying language, they may remove it.
4. Understand How Review Sites Operate
Every consumer rating website works in a unique way. Reviews can influence the way your optical business is displayed and ranked. It's important to try and understand the ranking methods and try to optimize your listing accordingly.
For example, Yelp employs an algorithm to display reviews it thinks are the most helpful to their users. The algorithm is based on quality of the review, reliability, and the reviewer's activity on Yelp.
Another example is TripAdvisor, a travel site that provides online reviews of destinations and other travel-related content. They rank businesses on star ratings. It turns out that four-star ratings can drive down a listing worse than no review at all. So, it would be critical to have a five-star rating on that site.
5. Monitor Your Online Presence
Be proactive and have a reputation management strategy. This will help retain customers and obtain new ones. The only way you'll know if someone is saying good, or bad, things about you is to actively monitor your online reputation.
There are several tools available to help you with this, like Social Mention, Reputology and Review Trackers. (Social Mention is free and the others are affordably-prices for small business budgets).
You can also set up Google Alerts for your optical business, which can send you email alerts when your company is mentioned online. Some social media management platforms, like Hootsuite, also have built-in monitoring capabilities.
No matter how excellent your products or customer service, every business is eventually going to receive a bad review. Some consumers are simply not going to be happy. However, if you're proactive and willing to spend some time and show that you're willing to receive a bit of constructive criticism, your optical business will outshine the rest.
Your potential patients are watching, and counting on your response.