Vision Supplements for Your Patients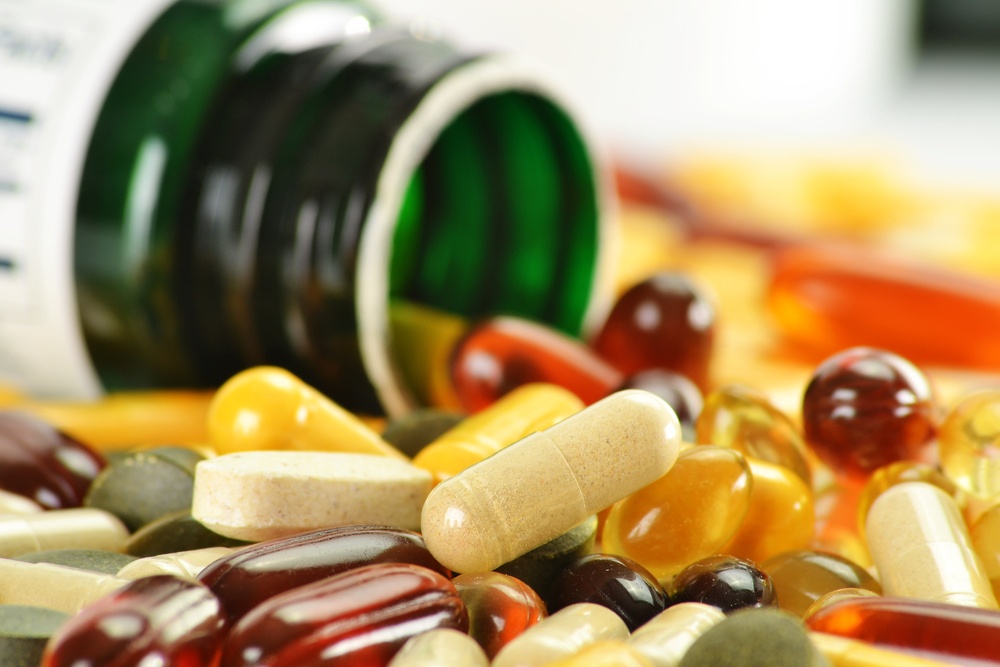 There is an abundance of research available on how taking vitamin and mineral supplements to improve our health and energy level. One issue that is of particular interest to eye care professionals is improving eye health through supplements. And, one question that keeps coming up is how can supplementation help with eye health overall. There are some eyeglass stores that promote eye health supplements to their patients. If you don't, perhaps this information will be helpful and might inspire you to do some research on your own.
It All Starts With A Healthy Diet
As the name itself implies, taking supplements are to go along with a healthy diet. No amount of dietary supplementation can provide all the nutrition a body needs to be healthy. Poor diets and unreasonable amounts of junk food are associated with many serious health issues, including vision loss. On the other hand, there is some research that indicates certain vitamins and nutrients can be beneficial for maintaining eye health and good vision.
The Dietary Guidelines for Americans (developed by the U.S. Department of Health and Human Services and the Department of Agriculture) recommends:
Fruits, vegetables, whole grains and fat-free or low-fat milk and milk products
Lean meats, poultry, fish, beans, eggs and nuts
A diet low in saturated fats, trans fats, cholesterol, salt (sodium) and added sugars
Unfortunately, most Americans don't eat enough fruits, vegetables and other nutrient-rich foods. Diets that are high-calorie, low-nutrient, and consist mainly of fast-foods and processed "convenience-food" can be harmful to the body, including the eyes.
Fortunately, there is some research that indicates taking multivitamins and mineral supplements can help fill in the nutritional gaps in a less-than-optimal diet and may help protect from degenerative diseases, including eye diseases such as macular degeneration and cataracts.
Popeye Was Right!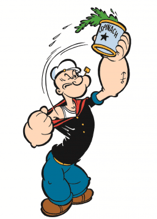 A study published in 1994 in the Journal of the American Medical Association by researchers at the Massachusetts Eye and Ear Infirmary1 reported that people who consumed the most vegetables rich in carotenoids (lutein and zeaxanthin) had a 43 percent lower risk of AMD than those who ate these foods the least.
Carotenoid-rich vegetables include dark, leafy greens, especially raw spinach, kale and collard greens.
The authors concluded, "Consumption of foods rich in certain carotenoids, in particular dark green, leafy vegetables, may decrease the risk of developing advanced or exudative ('wet') AMD, the most visually disabling form of macular degeneration among older people."
AREDS Study for AMD Patients
The Age-Related Eye Disease Study (AREDS) 2 - sponsored by the Federal government's National Eye Institute - has found that taking high levels of antioxidants and zinc can reduce the risk of developing advanced age-related macular degeneration (AMD) by about 25 percent.
This major clinical trial closely followed about 3,600 participants with varying stages of AMD. The results showed that the AREDS formulation, while not a cure for AMD, may play a key role in helping people at high risk for developing advanced AMD keep their remaining vision.
The AREDS antioxidant vitamin formula used in the study contained the following ingredients:
vitamin C - 500 mg
vitamin E - 400 IU
beta carotene - 15 mg
zinc - 80 mg (as zinc oxide)
copper - 2 mg (as cupric oxide)
It is worth pointing out that among the study participants who had either no AMD or only early AMD, the supplement provided no apparent benefit. And, there was no significant effect on the development or progression of cataracts.
In 2006, National Eye Institute researchers began a second study called AREDS23 to determine if they could improve upon the AREDS formulation. Omega-3 fatty acids were added, along with the antioxidants lutein and zeaxanthin (which are in the same family of nutrients as beta-carotene). The researchers also tried substituting lutein and zeaxanthin for beta-carotene, which prior studies had associated with an increased risk of lung cancer in smokers. The study found that while omega-3 fatty acids had no effect on the formulation, lutein and zeaxanthin together appeared to be a safe and effective alternative to beta-carotene.
Vision Supplement Suppliers
Based on the research, there are plenty of reasons you might want to offer vision supplements to your patients. Here is a short list of products available and the providers who supply them.
ICaps (Alcon)
Ocuvite PreserVision (Bausch + Lomb)
Oculair (Biosyntrx)
Macular Health Formula (EyeScience)
There are many others on the market as well. I am not recommending any particular supplier. It is up to you to research this on your own. Additionally, it's wise to point out to your patients that dietary supplements, including eye supplements, are typically safe and beneficial. However, those who are pregnant or nursing or are taking blood thinners (anti-coagulants) should speak to their doctor before using any type of nutritional supplements. And, of course, please ask them to follow the dosage instructions to reduce any risk of toxicity or adverse reactions.
Sources:
1. "Dietary Carotenoids, Vitamins A, C, and E, and Advanced Age-Related Macular Degeneration." The Journal of the American Medical Association. November 1994. http://jama.jamanetwork.com/article.aspx?articleid=382145
2. "The AREDS Formulation and Age-Related Macular Degeneration." National Eye Institute. Revised November 2011. https://nei.nih.gov/amd/summary
3. "The Age-Related Disease Study 2." National Eye Institute. May 2013. https://nei.nih.gov/areds2