---

Marketing for ECPs (Part 2)
If you're an eye doctor or an optician, you probably did a lot of studying about eyes, optometry, chemistry, biology, anatomy and biochemistry. However, if you're like most eye care professionals (and other doctors, chiropractors, pharmacists, lawyers, etc.), you may have only had one or two marketing classes.
So, you're an expert at taking care of people's vision. But, how do you get patients in the door? Where do you get marketing ideas for eye doctors, opticians and optical stores? Where do you learn about marketing for eye doctors?
This series of articles contains excerpts from our e-book entitled, "Marketing Boot Camp for Eye Care Professionals." For more information, click here.
This article series offers some basic marketing for opticians and some specific ideas you, the eye care professional, can use right away in your practice to help attract and build your patient base. This is by no means an exhaustive guide to marketing for optical stores, but it will help generate some ideas you can use immediately, especially if you're new to marketing.
You'll learn:
Basic Marketing Concepts
Ideas to Market to Today's Educated, Online-Savvy Audience
Tips on Utilizing Social Media
Basic Website Upgrades
Much More
---
Marketing in Modern Times
My, how times have changed!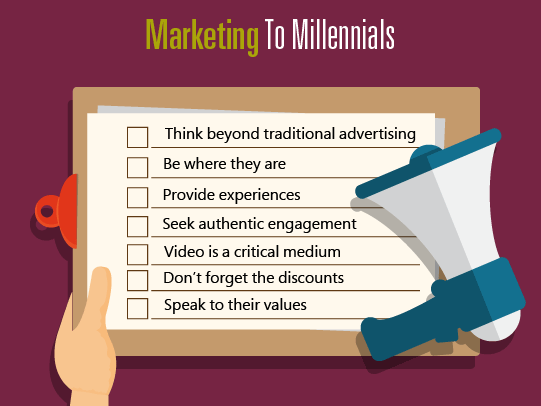 Last article, we focused on marketing basics and thinking about your patients' needs. This time, we're going to talk about why it's also important to think about how your patients have changed their purchasing habits, and how technology is changing the way we market to them.
Largely due to rapid advancements in technology, today's consumers are much more educated and have access to much more information than ever before. They have changed in three ways.
First, they no longer see themselves as passive consumers. Calling a toll-free number and waiting on hold is no longer acceptable. They are starting to expect immediate response from a tweet or a Facebook post. And, if they don't get it, they're likely to let others know.
Second, consumers' attention spans are shrinking. You can't just provide an amazing product or service anymore. You have to somehow make their lives more meaningful, and you've got a short window to grab their attention.
Third, consumers don't see themselves as "marketing targets" of old. Instead, they feel they have innumerable options. They will contact you when they decide, not the other way around. Your business has to be a very attractive suitor with amazing content, and you have to know how to get your life-changing product or service communicated to them.
All are huge tasks for any marketing department. All are huge tasks for you, the eye care professional.
---
Here are a few interesting facts about today's consumer.
94% of all consumers use some form of online media to research products. (BIA/Kelsey's CCM Survey 2013)

78% bought in-store after browsing online. 72% bought online after browsing at a store. (Accenture Survey)

At least 85% of global respondents expect to make at least as many or more online purchases this year as they did last year. Of those consumers, 56% will likely buy more online. (DYN - Global Consumer Online Shopping Expectations Survey)

31% of consumers in 2014 believe they would secure a better price online, up from 21% in 2013. (Accenture Survey)
As you can plainly see, not only are consumers smarter and better prepared, they're really starting to research online before their purchase.
The good news is, there has been an unexpected swing toward in-store shopping – but not before online research.
So, what does all this mean? It's even more important than ever to optimize your website and social media presence.
---
Next Steps
If you don't have both a website and a plan for utilizing the power of social media, it's high time you consider making that happen. With the tools available today, it's easier than ever to have an online presence that's selling for you, 24-hours a day.
We will talk more about websites and social media in upcoming articles. Subscribe to this blog so you don't miss an article!
---
Download the e-Book!
Everything you've read here is an excerpt from our e-Book entitled, "Marketing Boot Camp for ECPs." Read the rest by downloading the entire e-Book.
http://info.icarelabs.com/marketing-boot-camp-for-ecps
---

Want More Information?
Need more than just marketing ideas for optical stores? Learn how Icare Labs can help you with significant savings on your monthly lab bill.