Imagine, if you will, a post-apocalyptic world where wholesale optical labs like IcareLabs no longer operate. <Gasp!> What could you use to make prescription eyeglasses from scratch? How would your patients see to find you? Who could supply the squinting masses with eyeglasses?

Seems far fetched, doesn't it? Well, we found a video with a guy who did just that. One of the guys at How to Make Everything has done the unthinkable. We're talking about making glass from sand and a frame from a tree he personally downed with an axe he crafted from aluminum foil. Okay, I made the axe thing up - but he really did make glass lenses and frames from scratch.

How'd they turn out, you ask? Let's just say it's very complicated and required a lot of steps. Gotta give the guy credit for trying...

Check it out:
---
How To Make Eyeglasses From Scratch
Check out this video of a guy trying to make a pair of prescription eyeglasses from scratch, starting from their natural sources like sand, limestone, and hardwood ash. Then he figures out how to grind the lenses down to the correct curvature to match his prescription. Then he makes frames for them out of wood from a tree.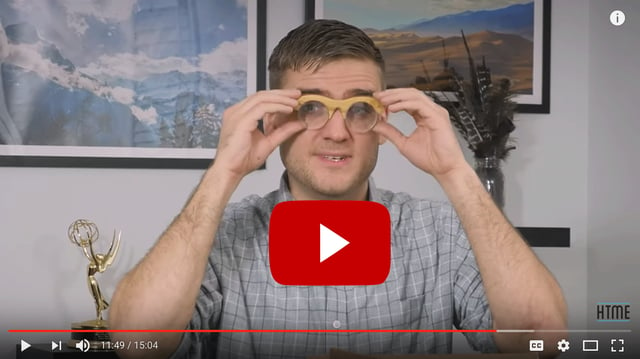 CONCLUSION:

I don't know anyone who has this kind of time or the guts to even attempt this.

Fortunately for you, IcareLabs can supply you with all the quality prescription eyeglass lenses (and attractive frames) your patients need.

To find out how IcareLabs can help save you money on your private-pay lab bill, just visit www.icarelabs.com and request our wholesale price list. And, you won't have to go traipsing around the beach for sand and limestone!

Share this with your friends!

---