IcareLabs: Lab Innovator for 2015 by Optical Lab Products Magazine!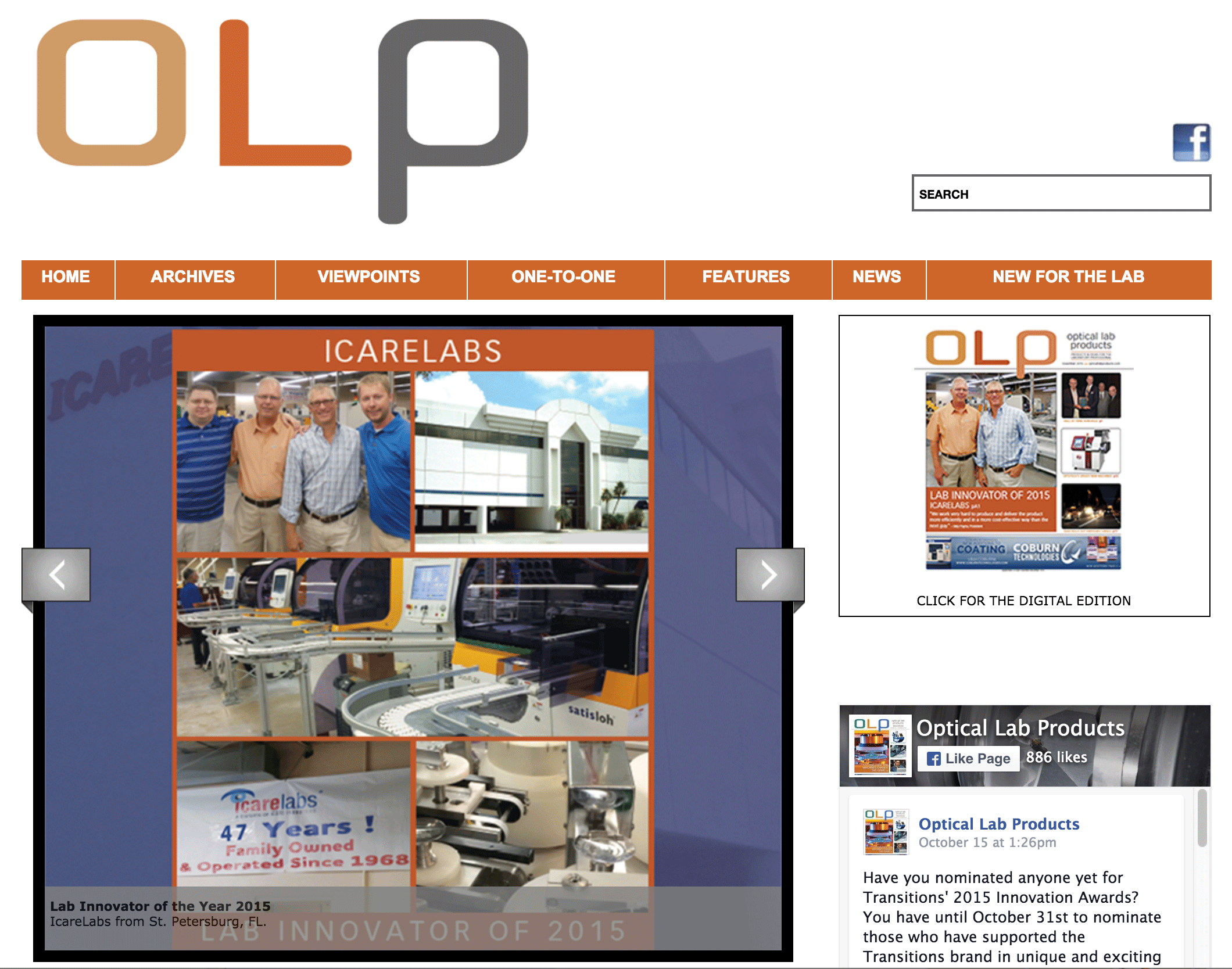 IcareLabs: 2015 Lab Innovator
We are proud and honored to have been selected as Lab Innovator for 2015 by Optical Lab Products Magazine!
It's a very satisfying thing to see all the hard work being recognized! In the past few years, our leadership has succeeded in really turning things around.
We have invested millions of dollars in upgrading our state-of-the-art laboratory and AR lab. We've also streamlined our ordering process and eliminated unnecessary expenses along the way. All this results in a much higher quality product, faster turn around time and our commitment to the lowest prices in the industry.
"IcareLabs is a carefully constructed machine dedicated to providing its customers with quality products in a timely manner and exceptional service, all with very competitive pricing. The company didn't pick two; it chose to offer all three. That is a true model for success."
We couldn't have done it without our greatest resource: our employees!
Congratulations, team!
Pick up a copy of the November 2015 issue of OLP Magazine, or click the links below to read more:
Excelling at Every Phase of the Game
IcareLabs: Holding Fast to Founding Principles
A History of Icare Industries and IcareLabs
A Streamlined Approach to Selling Frames


---
Experience the Innovation for Yourself
This is a great time to see for yourself why IcareLabs is getting attention from the industry. If you've been wondering how a family-owned, independent wholesale optical lab can save money on your monthly lab bill, check out the links below and see if IcareLabs might be a good fit for you and your optical business!
Click here to learn about how to open an account.
You can also access our brand new Resource Center for all your ECP needs.