Hudson Optical Safety Frames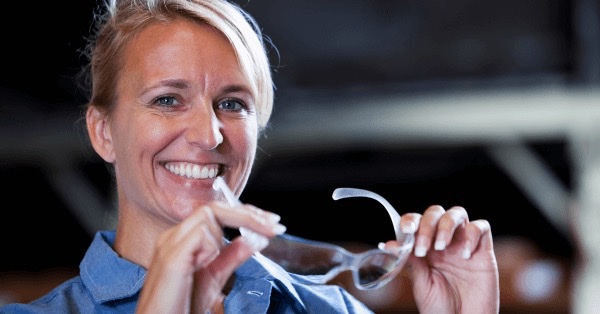 As we continue to expand our supply frame offerings, we now have safety frames from Hudson Optical available. As with all our supply frames, you can order them with prescription safety lenses all in one shot directly through your myIcareLabs account. This provides faster turnaround time and better service levels. Our supply frames continue to grow and have quickly become many customer's favorite feature on our recently updated myIcareLabs customer portal. Hudson Optical offers 4 great collections that can fit just about any patient's needs for ANSI-certified safety eyewear.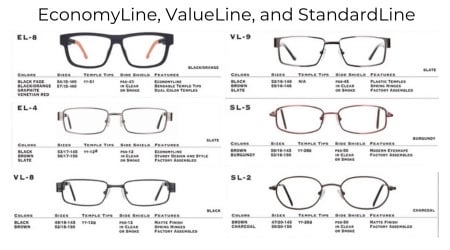 The Entry Level Collection consists of 3 series: EconomyLine, StandardLine, and ValueLine. All 3 series contain both metal and zyl frame options ranging from classic styles to updated modern looks most patients will love. Many have side shields available too, featuring a large range of frame sizes.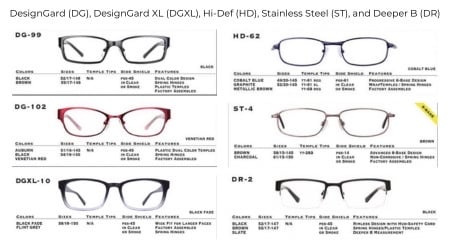 The Moderate Collection consists of 5 series: the Deeper B Series, DesignGard Series, DesignGard XL Series, Hi-Def Series, and Stainless Steel Series. These frames feature a sleeker style for patients wanting a more modern fashion look in their frames. They have a wide variety of frame sizes and materials. Most designs also have side shield availability.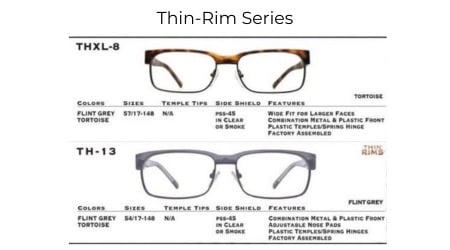 The Premium Collection consists of the Thin Rims Series of safety frames, featuring 3 unisex designs, 2 male designs, and 3 female designs. These fashion-forward safety frames will look just as good at a fancy steakhouse as they do on the worksite. Side shields are available in all designs.
As you can see, Hudson Optical safety glasses can provide budget-friendly, stylish safety frame options that everyone will love. Talk to your IcareLabs account manager today to learn about demo frames for your showroom floor.
Check out all of our supply frame options.