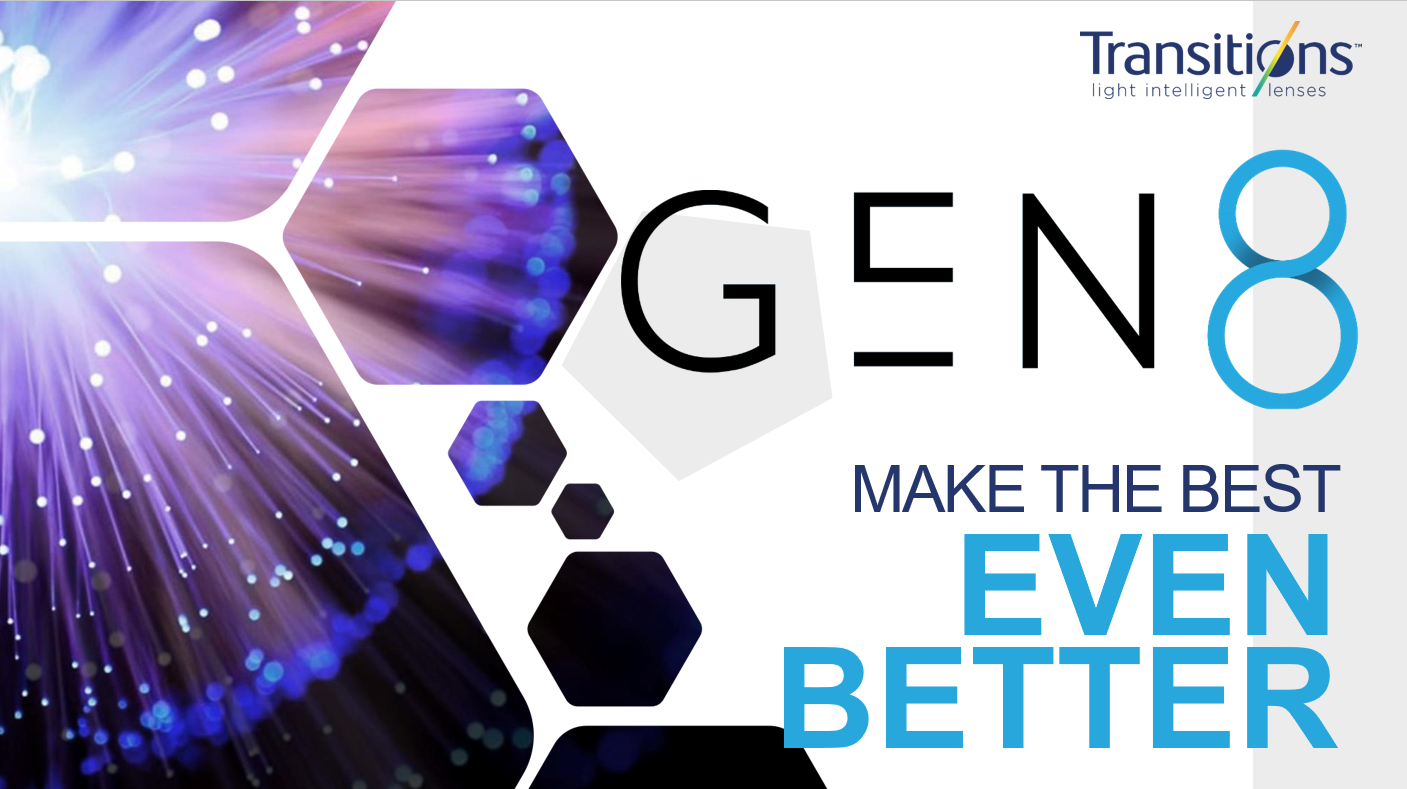 Transitions Signature 7 lenses made leaps and bounds over Transitions VI which launched a new era of photochromic lenses for patients to enjoy. Now the new Transitions Gen 8 is poised to revolutionize the industry once again!
(As of July 10th, 2019 Transitions Gen 8's first wave has launched, CLICK HERE to visit our recently updated blog post featuring the availability chart and more!)
Building off of the massive success of last years new Transitions 7 Style Colours and XtrActive Style Mirror options, your patients will now have the latest technology behind their new favorite pair of glasses.
Coupled with the Instant $100 program that will help increase your optical sales through second pair purchases, 2019 can be your practice's best year yet!
Let's take a look at the roll out: