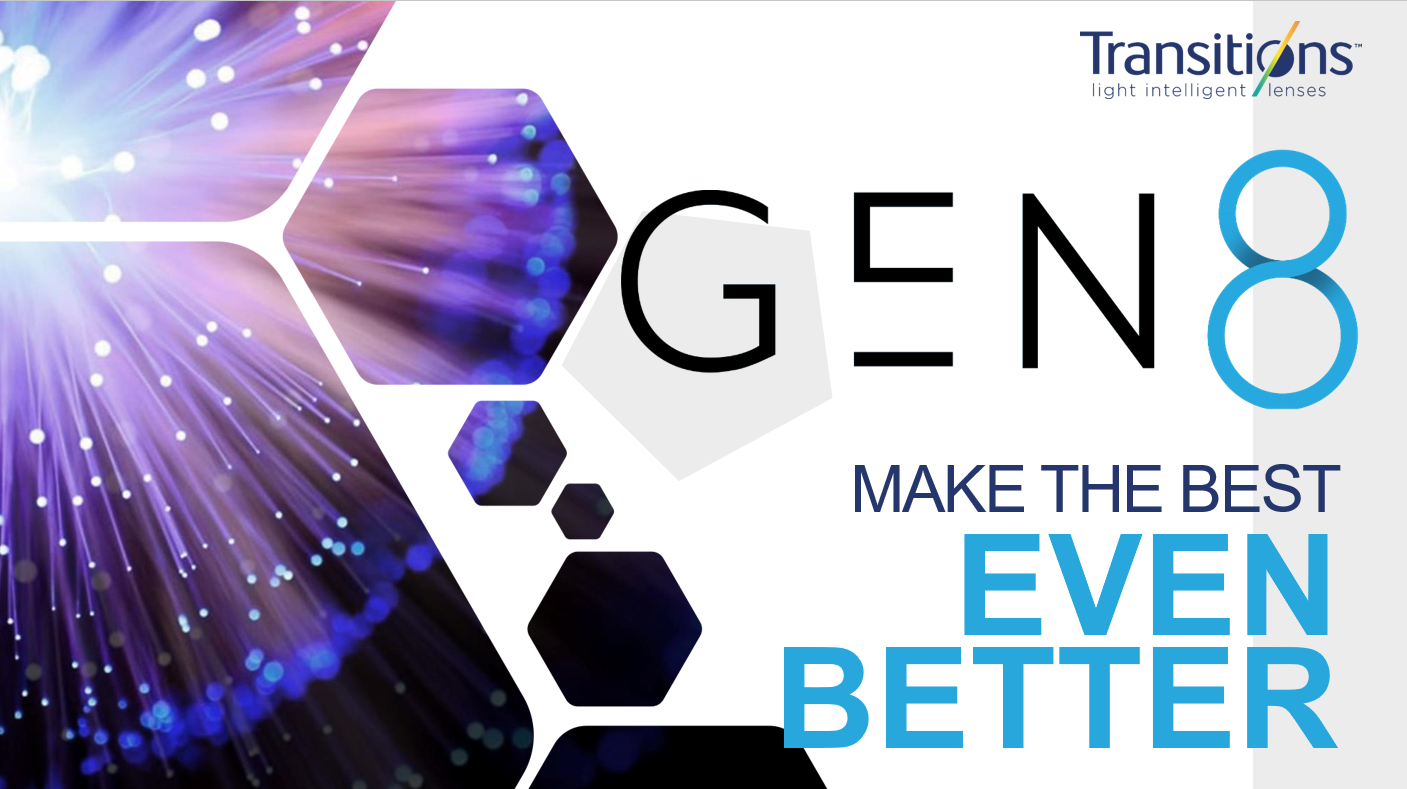 Transitions Signature 7 lenses made leaps and bounds over Transitions VI which launched a new era of photochromic lenses for patients to enjoy. Now the new Transitions Gen 8 is poised to revolutionize the industry once again!
Building off of the massive success of last years new Transitions 7 Style Colours and XtrActive Style Mirror options, your patients will now have the latest technology behind their new favorite pair of glasses.
Coupled with the Instant $100 program that will help increase your optical sales through second pair purchases, 2019 can be your practice's best year yet!
Let's take a look at the roll out: