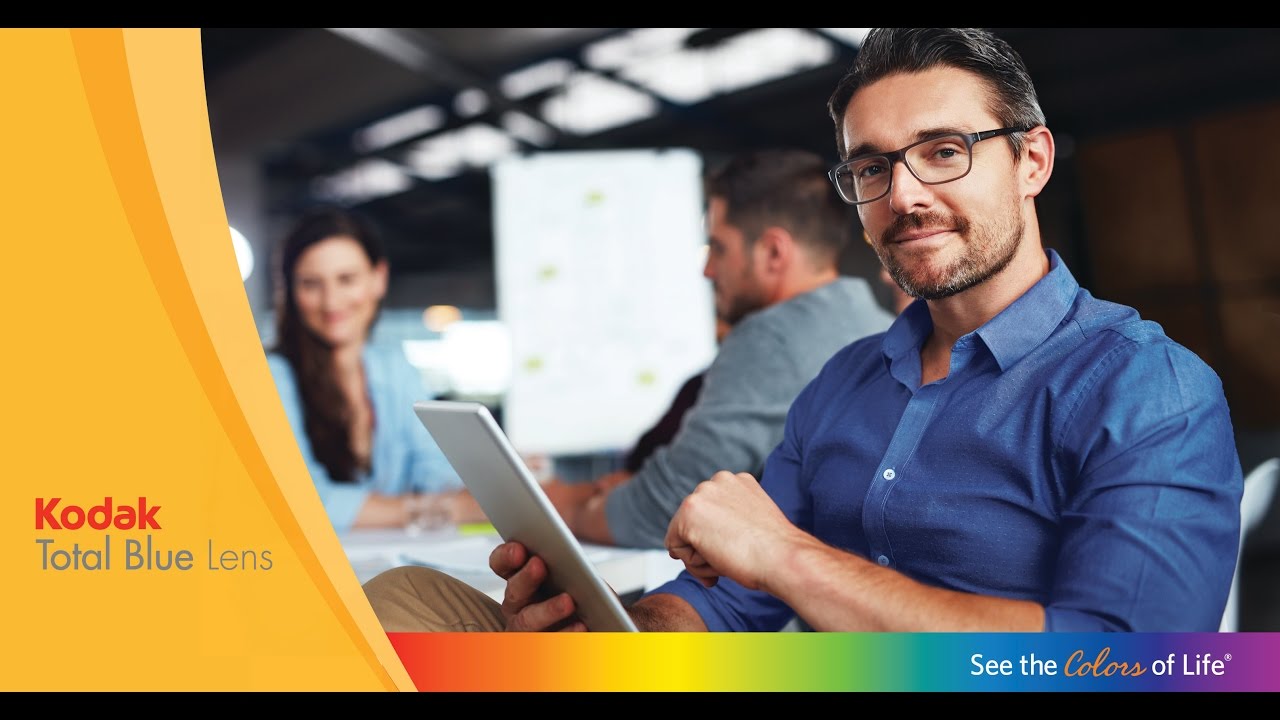 IcareLabs and Signet Armorlite can provide your practice with the blue light protection even patients without prescriptions are asking about!
Kodak Total Blue™ Lens offers patients 100% protection from ultra-violet rays and filters Harmful Blue Light, decreasing the risk associated with long-term exposure to UV and HEV rays.
While filtering out 80% of HEV, Kodak Total Blue™ Lens allows low energy blue light– which is essential for true color perception and essential sleep cycle rhythms– to pass through to the eye.
If your patient's day includes continuous exposure to HEV Blue Light sources and as a result, are experiencing eye strain and eye fatigue, Kodak Total Blue Lens is the best solution for you to dispense.
You'll be able to provide lenses geared towards each patients specific needs, whether indoors or outdoors. This will help ensure patients give you word of mouth and return business.
Available in single vision, progressive, and computer lens options. Available materials: CR39, polycarbonate, 1.67, 1.74. Polarized and mirrored options are also available.

IcareLabs is proud to be able to offer some of the best Kodak pricing in the industry which is one of the many ways we can help you increase your optical revenue without sacrificing things like turnaround time or quality.
This is just one of the many reasons we've been going strong for over 50 years.